---
A Little Place in the Snow?
---
A second home in the mountains is every skier's dream. There is an avalanche of new property options, but rising prices - and temperatures - make it hard to choose. Nicola Venning offers a buyer's guide to resorts worldwide
In pictures: properties for sale in ski resorts
A snow home in the mountains is every skier's dream and these days there are properties to suit every taste and every pocket. From the chic resorts of France and Switzerland to the tempting bargains in the US and Canada or the budget buys of Bulgaria or Morocco, the choice is endless. The question is, where to buy?

Swiss rule: foreign buyers are temporarily banned in some areas, such as Nandez, above, but leaseback properties are exempt and are for sale at £105,000
The mountains are already feeling the effects of global warming (the Alps are reckoned to be having their warmest winter for 1,300 years) and so altitude is an increasingly important factor. To ensure a longer ski season, particularly in the Alps, you need to buy high.
The French Snow Research Centre recently said that a 1.8C rise in temperature in France would shorten the annual length of snow cover at above 1,500 metres from 170 days to 135. So if you buy below this altitude (and there are plenty of attractive resorts lower than this), you need to ensure that there are easy links to a higher ski domain (2,000m and more) as well as plenty of amenities to keep you, and any prospective tenants, happy. This is especially important if you want your snow home to double as a summer bolthole: spas, swimming pools, golf courses, hiking trails and mountain biking all help.
"A dual-season resort can be popular in summer," says Philip Barker of Overseas Homesearch. "And to have those four to six weeks' extra rental can make a big difference."
To secure winter rentals, you need to buy as close as possible to the ski lifts, and ideally where the slope is literally on your doorstep.
advertisementHowever, prices in many ski resorts, particularly the Alps, have risen dramatically in the last six years and if you buy now, rental returns will be modest, from four to five per cent net on average.
Switzerland
Owning a holiday hideaway in the Swiss Alps has never been more popular but buying here is complicated. The rules vary throughout the 26 cantons that make up the country and their attitude to foreign buyers is ambivalent, to put it mildly. The restrictions on non-Swiss, non-residents were loosened six years ago and since then demand has grown substantially, much to the alarm of the local authorities.
There has been a 40 per cent rise in the cost of chalet apartments in southern Switzerland since 2000, according to research by the estate agent Savills. In the Valais canton (home of Verbier and the Four Valleys ski resorts), where 35 per cent of properties are second homes, prices have risen by nearly 50 per cent above the Swiss average.
There are nearly 1,000 outstanding applications from non-residents aiming to buy here. To clear the backlog, a 12-month moratorium has been slapped on sales of second homes to foreigners in seven Valais communes: Bagnes (Verbier), Grimentz, Hérémence, Nendaz, Riddes, Val d'Illiez and Veysonnaz. The situation will be reviewed at the end of the year.
---
"The new restrictions mean that location is crucial," says Philip Barker. "But fine properties are still available at much more reasonable prices than one might imagine. Switzerland may be exclusive, but it's not just for the rich and famous."
Not all communes within the Valais have been affected; nor are leaseback holiday homes, in which owners lease their property back to a management company who let and maintain it, while guaranteeing owners a rent for several years. In the delightful spa town of Leukerbad in the German-speaking part of the Valais, Overseas Homesearch is selling one-bedroom apartments in Les Naturelles from £133,000, and three-bedroom chalets at Residenz Ambassador from £386,200. Both developments come with a five-year guaranteed rental income.
Brendan Loughran, a director of children's services with a London borough, and his partner Radan Payget, a confectionery company director, bought a two-bedroom flat in Les Naturelles two years ago for £140,000. The flat has a wraparound balcony and is five minutes from the ski lift. "Apart from the skiing, I love sitting in the hot thermal spa in the village centre with the snow falling on my head, drinking a Martini," says Brendan, 49. "It's a pretty special experience. Leukerbad is also incredibly easy to get to, with an integrated train and bus service from Geneva."
If you are looking to splash out, has prime plots in Bluche, a riverside hamlet a few minutes' drive from the resort of Crans-Montana, where local developer Alpine Chalets will build the home of your dreams. Land and construction of the chalet are yours for £900,000.
Those with slimmer wallets could consider Les Chalets De Marie in Ovronnaz, a relatively low development (1,350m) of eight luxury apartments with views down to the Rhône Valley. With a thermal spa and sunny aspect, Ovronnaz attracts visitors all year round. Chesterton has flats starting at £155,000 for one bedroom, rising to £355,000 for three. In Haute Nendaz, one of the villages affected by the restrictions, you can still buy a one-bedroom leaseback property from £105,000. Savills and Alpine Homes are offering 'ski-in/ski-out' apartments at Pracondu with a guaranteed four per cent net rental income for 15 years.
Meanwhile the Vaud canton has escaped the moratorium and here Savills and Alpine Homes are launching two schemes in French-speaking Villars Gryon, home of the chic Swiss International schools. Luxury two- and three-bedroom apartments will start at £230,000 while detached chalets with Jacuzzis will start at £1.085 million.
France
Buying in France is more straightforward. However, prices have doubled since 2001, and a two-bedroom flat in a top-quality French resort now costs at least £400,000. At the same time, the average size of new-build apartments, according to research by Chesterton, has shrunk: a one-bedroom apartment, for example, has decreased from 42 square metres to 34.
Nevertheless, for sheer glitz, the top-notch French resorts are hard to beat. Savills and Alpine Homes are selling three- and four-bedroom apartments at Balcons de Megève in the famous Savoyard village of Megève, where Jean Cocteau, Brigitte Bardot and European aristocracy were regulars in the 1960s. Prices start from £1.1 million.
Marginally more affordable is equally popular Chamonix, where the average price is £6,000 per square metre. Chesterton is selling upmarket apartments at Les Chalets Tanneries from £638,000.
If you head for the outlying villages, prices can be 30 to 40 per cent cheaper. The developer Immoconcepts is launching Les Aiguilles Rouges, 80 apartments in Vallorcine, a quaint village integrated within Chamonix's ski domain. It is the last undeveloped site in the valley and "the intention is to transform it into a high-class ski resort while also remaining a little village", says Patrick Remme, president of Immoconcepts. Prices start from £350,000 for a one-bedroom apartment.
In the pretty village of Champagny en Vanoise, on the edge of the Paradis skiing area with its 420km of slopes, the developer MGM is building five Savoyard-style chalets containing 80 apartments. Prices for the leaseback two-bedroom flats start at £275,000.
America
For more bang for your buck, it's hard to beat North American resorts, particularly in the US, where both a falling dollar and house prices are creating bargains. This is just as well, as these popular resorts are not cheap. A £500,000 home bought at today's exchange rate ($1.97) would have cost £157,000 more when the pound was $1.50 four years ago.
"Nevertheless, prime ski resorts have been holding their prices and, unlike other areas, are not slipping," says Stuart Law, managing director of the Assetz property investment company. "But the risk is still the dollar, which may continue to fall. We do not yet know where house prices and the dollar will stop, and I would advise waiting."
However, anyone letting a ski home in the US should be in a good position because, with a weak dollar, international tourism will soar.
Intrawest has just started building a new four-season village in the centre of Winter Park in the Rocky Mountains, Colorado. There will be a variety of snow homes but off-plan studios start from under $300,000 (£153,000) via Erna Low Property. The resort is 2,750m high and skiing is from November through to April. A minimum 12-week winter rental during the 21-week skiing season is almost guaranteed. Denver International airport is a 10-hour direct flight from Heathrow.
Those with a City bonus burning a hole in their pocket could take a look at some of the upmarket properties from Alpine Property Investments, which is building and selling hand-crafted homes (350 to 400 square metres on average) in the £400,000 to £1 million bracket. Plots close to the ski lift or golf course are most popular.
Canada
If the US feels too uncertain, you might consider its neighbour. "Canada does not have the economic problems of the US and its property market is strong. However, the Canadian dollar has been weakening and it is a good time for UK buyers," says James Hinckman, sales director of currency brokers Caxton FX.
The Three Sisters Mountain Village is selling snow homes in Cranmore in the Canadian Rockies from £190,000. If you want something nearer, a seven-hour flight from the UK will take you to leafy Tremblant, close to Montreal in eastern Canada. Here you can watch beavers, deer and moose from your lake-side home in between skiing on nearby Mont Tremblant. Pure International is selling three-bedroom log cabins next to Blueberry Lake from £204,000.
Also in Mont Tremblant, the UK estate agent Erna Low is about to launch resort owner Intrawest's new village, Versant Soleil. Apartments are expected to start from approximately £130,000.
Going further into eastern Canada, there is the beautiful, untouched wilderness of Humber Valley in western Newfoundland, which offers winter and summer activities as well as intermediate skiing at nearby Marble Mountain. Popular with the British and Irish, who have bought nine-tenths of the 360 plots, it offers luxurious chalets in three-quarter-acre plots starting from £271,450 and including a furniture package. One-bedroom apartments with a six per cent rental guarantee start at £171,000.
Anthony Brook, a 42-year-old insurance broker from Watford, his wife Cha Chan and children Emma, 11, and Michael, nine, had a six-bedroom chalet with hot tub built by the lake in Humber Valley last year. The cost was £500,000. "On paper the house has gone up by £350,000," Anthony says, "although the rentals are very slow. But we're not relying on rentals to cover costs. I bought for my family - we love the open spaces and the lifestyle."
Morocco
Snow- and sun-lovers will like Morocco. At over 3,250 metres high, the Oukaimeden ski resort in the Atlas Mountains is promoted as being "snow-assured and only an hour from coastal sunshine". A £2.5 billion upgrade will include 2,000 hotel rooms and over 300 shops and restaurants. Homes in the resort are limited, but it is 50 minutes' drive from Domaine de L'Akhdar in Marrakech, where Colliers CRE is selling three-bedroom villas starting from £225,000.
Also on the outskirts of Marrakech, Saffron Villas is offering three-bedroom properties from £284,000 in the Samanah Country Club, a 40-minute drive from the ski resort. "Morocco has been seen as a winter sun destination but with the plans for Oukaimeden, we anticipate it will be the best of both worlds," says Jonathan Salsbury of Colliers CRE.
Bulgaria
Although Bulgaria has had its fair share of negative publicity (over-building, crime, and reselling problems), the affordability of ski apartments is hard to ignore. Prices for a one-bedroom flat in the Magnolia ski and spa resort at Pamporovo, available through Avatar International, start at £68,000.
A golf and ski apartment in Razlog, a town four miles outside the ski resort of Bansko, starts at £59,000. Savills has just launched 149 apartments, including studios in the five-star St George's Lodge, which are priced from £48,500.
More people are taking the four-hour flight from the UK to ski there (30 per cent more visitors in 2006 than in 2005). Infrastructure is improving: there are plans to expand Bansko's runs, a new gondola has been installed and the five-star Kempinski Hotel is open at its base.
Neighbouring Pamporovo and its surrounding villages will enjoy £170 million capital investment from the Perelika project, a government initiative aimed at upgrading local infrastructure, and, of course, Bulgaria is now in the EU.
"Rentals are weak, and Bulgaria will never be a premier ski resort," warns Stuart Law of Assetz. "However, a low-cost property in a good location, near a ski station or the centre of town, will be fine, particularly over 10 years."
www.OverseasPropertyOnline.com Impartial, Independent, Open Market Global Property Information Online.
---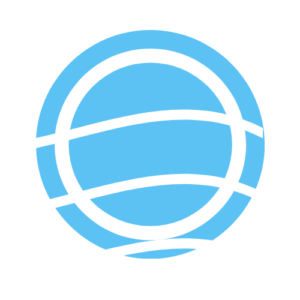 ---
---