---
Bulgaria retains overseas property hotspot position
---
Research from property investment specialist Assetz shows Bulgaria has lengthened its lead over other overseas hotspots rising from a 116% return on cash invested in March to 137%.
Borrowing in Bulgaria is cheaper than it was in the spring, with mortgage rates having fallen from 7% to 5.95%. Deposits required have also dropped from 30% to 25%, meaning greater gearing and bigger returns for investors.
Assetz said Bulgaria has now established a stable resale market and is proving it has staying power as an investment destination, especially with the strong tourist market in ski resorts such as Bansko, the introduction of no frills airline routes and the approaching EU membership expected in 2007.
Greece is now showing positive price growth, with house prices having risen by 7.9% over the last 12 months. This brings the total return on cash invested from 2% previously to a more respectable 25%.
It said Poland's property market has had an excellent first half of the year. Indications are that prices have risen between 20% and 30% in 2006 so far.
Warsaw's property prices remain amongst the lowest in Europe and the introduction of major industry to the city is attracting an increasingly young and wealthy population.
Investors in the United States have seen the value of the US dollar fall from $1.75 in April to $1.88 currently to £1 Sterling, which equates to a 7% loss of capital for British investors who bought there for cash or remortgaged their UK home in order to buy. However, those who took out an American mortgage will be less concerned, as the Sterling value of their debt will have fallen by the same amount. US house prices rose about 12% over the last 12 months, but Assetz said much of this gain would have been wiped out by the recent currency shift.
Finance Update:
Mortgage funding for developing countries is available from www.EuropeanMortgages.com up to 85% to make these investments much more palable on the investment budget. UK Remortgage business is booming for clients looking to raise deposits for overseas purchases from their main residence in the UK says www.MortgageShop.com
With capital gains of 12.8% Spain is also still in growth mode, albeit at a slower rate than in 2004 and 2005. Official house prices have continued to rise, but Assetz suspects this is mainly the result of rises in declared house prices, with less cash being involved in transactions.
Stuart Law, managing director of Assetz, commented: "The choice of overseas destinations available to investors is growing increasingly wide, driven by EU expansion, new low cost flight routes and the prospect of hefty returns particularly in emerging markets such as Bulgaria and Poland. More traditional destinations such as France and Cyprus are still stacking up very well against the competition and hold huge appeal for investors who are attracted by a stable growth pattern, uncomplicated buying process and guaranteed resale market.
"However investors keeping an eye on home turf will be interested to know that the six major UK house price indices are now averaging 6.8% growth, resulting in a healthy 44% return on cash invested."
www.OverseasPropertyOnline.com are as always very pleased with this news and are happy to assist investors looking to purchase properties in the hottest locations globally.
---
SK9 in Alderley Edge (£376,704) in Cheshire is the postcode district with the highest house prices above the IHT threshold outside the south of England, followed by NE20 near Newcastle upon Tyne (£376,786) and B94 in Solihull (£370,213).
Thirteen postcode districts outside the South of England have an average house price above £300,000, including one in Wales, CF71 in Cowbridge.
There are postcode districts with average house prices above the IHT threshold in all English regions, apart from Yorkshire & the Humber. 36% of postcode districts in London have an average house price above the inheritance tax threshold of £300,000, while 25% of postcode districts in the South East are priced above the IHT threshold.
Since 1995/96 house prices across the UK have increased by 199%, more than double the increase in the IHT threshold, up 95% to £300,000 for 2007/08. If the threshold had increased in line with house price inflation since 1995/96, it would be now be at a level of £460,000, more than 50% above the 2007/08 £300,000 IHT threshold
Over the five years to 2007/08 Halifax calculates that total cumulative inheritance tax (IHT) revenue will be £16.4bn, up more than 50% from the £10.8bn raised by the government in the previous five years.
Revenue raised in 2006 was a record £3.5bn, up £375m (12%) on 2005 when £3.1bn was collected. The government's own projections are for annual IHT revenues to reach £4.1bn in 2007/08.
Tim Crawford, group economist at Halifax, said: "The potential reach of inheritance tax is extending year by year across the country. There has been a doubling in the number of postcodes where the average house price is now above the threshold in the past five years. House prices continue to increase more quickly than the inheritance tax threshold.
"There are 2.3 million properties in the UK valued at more than the inheritance tax threshold. We call on the government to raise the inheritance tax threshold to £460,000. That would account for the significant rise in house prices over the past eleven years."
www.OverseasPropertyOnline.com Impartial, Independent, Open Market Global Property Information Online.
---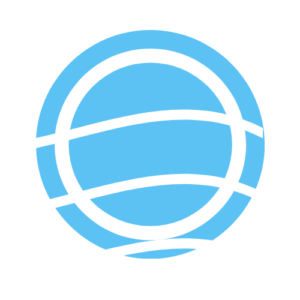 ---
---