---
Bulgarian Property Update: 40% increase in Britons looking to buy in Bulgaria
---
The percentage of Britons looking to buy in Bulgaria has increased by 40% in September, the latest Global Property Hot Spots by currency specialist HIFX reveals.
It said investment in Bulgaria and Romania has risen in popularity following the European Commission's announcement that both countries will be admitted to the EU in January 2007.
Mark Bodega, marketing director at HIFX, said: "As people return from their summer holidays their thoughts inevitably turn to buying abroad. Spain and France remain the firm favourites with British holiday home owners and property investors alike. Last month, 46% of all the overseas property enquiries we received related to Spain and France. We've also begun to see a significant rise in the number of clients buying property in both Bulgaria and Romania as British investors look to cash in on the European Commission's September decision."
Gary at www.OverseasPropertyOnline.com confirms that these figures are probably due to the massive investment being made by the property developers/agents in promoting these Bulgarian developments. "At the recent Place in the Sun exhibition in Birmingham up to 40% of exhibitors were covering Bulgaria and Turkey, this obviously has a very big affect on purchasers decisions." He continued by confirming that he did feel that "overkill in these markets was present" and that this did "remind him of the early days of the overseas property market, Costa Del Sol Mk2!"
Damien Thiery of Romanian Property Ltd, added: "In terms of residential property, there are two main areas of interest amongst foreign investors. Firstly, there is off-plan purchasing in the Romanian capital Bucharest. A studio flat, for example can cost as little as £25,000 off-plan, and if prices rise by 30% as predicted after accession to the EU, British investors could be looking at a tidy profit for a relatively small investment.
"Investors are also being drawn to Brasov and Poiana Brasov (the latter being Romania's largest ski resort). An airport is scheduled to open in Brasov in 2008 and a new motorway joining it with Bucharest is also planned, both of which are good signs for the future."
However, Bodega warned: "Make sure you do your research. Does the developer have references and a good track record? Check any facts and figures you are given, be curious and don't be afraid to ask too many questions. Always engage a reputable lawyer who is familiar with the local property laws and who'll be able to give you impartial advice. The less you leave to chance, the less chance things will go wrong."
Mario Constantas from www.EuropeanMortgages.com reinforced these views in that "the Bulgarian Mortgage market had seen significant growth of late, with some very good rates now available he confirmed, and why not"!
---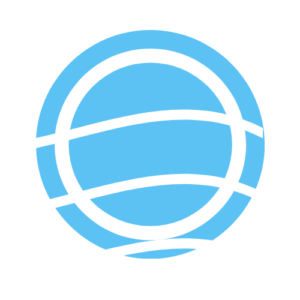 ---
---