BUYING REAL ESTATE
IN DENMARK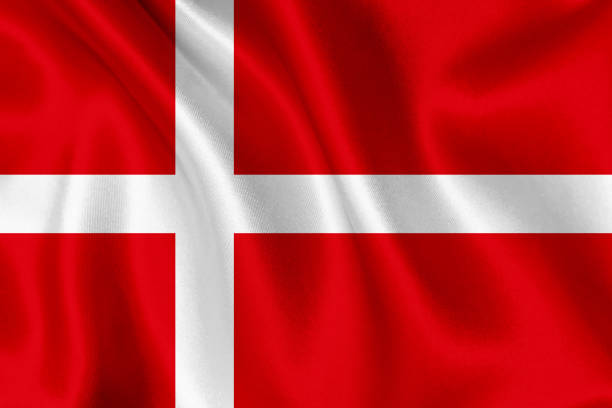 Population: 5.2m
Currency: Danish Kroner (Kr.)
Information for the weather in Denmark is available here Weather Info Here.
Denmark is the most southerly of the Scandinavian countries, with a climate similar to Scotland. Unlike the other Scandinavian countries of Finland, Norway and Sweden it is not mountainous and is fairly flat. It is has close links with Sweden, having a similar language and has recently built a toll bridge between the two countries spanning the Baltic Sea. 70% of the Danish population speaks English and this is as high as 95% amongst the younger and higher educated populations.
Capital Gains tax on the proceeds derived from the sale of property/real estate is exempt from tax unless you sell within three years of purchase or are buying and selling on a professional, commercial basis.
There are some restrictions on Foreign Ownership in some areas, especially when buying summer holiday homes (sommerhuse). This is particularly prevalent when buying holiday homes along the coast. However, the purchase of "all year round" homes which are not on the popular parts of the coast is possible.
Real Estate Prices in Denmark
---
Range Varies, for example:
From around $240,000 / $350,000 for a 3 bedroom town house in Copenhagen.
From around $120,000 / $175,000 for a 3 bedroom house in provincial town or rural location.
From around $90,000 / $130,000 for a 2 bedroom apartment in Copenhagen.
From around $50,000 / $75,000 for a 2 bedroom apartment in provincial town or rural location.
Locations to buy real estate
in Denmark
---
The capital of Denmark, Copenhagen, is popular and becoming increasingly so with the new bridge that has opened connecting Denmark and Sweden, thus making access to all parts of Scandinavia easier. The city has a mix of quaint, old fishing village charm and the cosmopolitan feel of a large city. Popular areas to buy are the apartments near the harbour and docks. The rest of Denmark is much more rural, with the most popular areas being the coastlines, particularly along the west and northern coasts of Jutland, with Rungsted, Valleroed and Oderup to the North and areas in the Danish mainland also being popular.
---
The standard of living in Denmark is high, and there is a very low unemployment rate. Everyday necessities and clothes are below the European average and property is also relatively cheap. However, Alcohol and luxury items such as cars, are expensive due to high taxation. Utility services such as electricity are also expensive.
Buying real estate in Denmark
---
When you have found the right property for you, it is advisable to get someone to check for damp or building construction errors before you advise the Real Estate Agent to draft "purchase agreements". It can be useful to pre-empt any mortgage requirements by obtaining an approval or "mortgage certificate". A solicitor/lawyer will correspond with the Real Estate Agent in negotiation of the purchase price before the buyer and seller sign the final document contracts. The solicitor/lawyer will notarise them on your behalf and issue the official owner document. It is usual to negotiate a better purchase price when cash buying.
---
A solicitor/lawyer should be used to check through the sale agreement ("Skoede"), run checks with the local council and read survey reports and sign for completion of contracts.
---
The seller would normally cover Real Estate agent fees of around 6% of the property sale value.
Legal fees for supplementary finance like mortgage deeds can be 1.5% + $115 / $170.
The buyer bears half the cost of fees for final contracts, which total 0.6% + $115 / $170.
Solicitor/lawyer fees will be between $250-$650 / $365-$950.
Other costs would include stamp duty, which will be 0.6% - 1.5%.
---
There are various property taxes in Denmark. A real estate tax to the state which is 1% of the property value. A local tax based on the value of the land belonging to the property, which varies between 0.5 - 2.5% depending on location. A county tax based on the value of the land belonging to the property, which is about 1%.
You only have to pay property tax ("Ejenfomsskat") if you live in the house yourself.
---
There are no legal or administrative restrictions on foreign investors access to sources of local finance and mortgages.
Most long-term finance in Denmark is provided through mortgage institutions.
Click here to arrange a mortgage in Denmark.
You can normally borrow up to 80% of the buying price, with repayment periods typically from 10 to 30 years. The lending activities are financed through issuing of bonds, which are sold on the open market. You can get fixed mortgages or mortgages variable with the bond market prices. When the bond price goes up the interest rate goes down.
Mortgages registered on the borrower's real estate serve as security for the loans. In the event of a sale of property, the new owner must obtain permission to take over the loan, but this is in most cases a formality. If you will be taxable abroad it would normally benefit you to consider cash payment in full.
For more information on buying property in Denmark, please contact the Real Estate Agent or visit the Danish Governments website:
Our guide will not cover all the legal and full financial information for your Real Estate purchase but should enable you to get an idea into the financial involvement.
For more information on Danish Property and to arrange your viewing visit:
---
---
Danish Embassies
55 Sloane Street London SW1 X9
Tel: +44 (0)207 333 0200
Fax: +44 (0)207 333 0270
E-Mail: dkembassyuk@compuserve.com
885 Second Avenue, 18th Floor New York
NY 10017 - 2201
Tel: 212223 4545
Fax: 212754 1904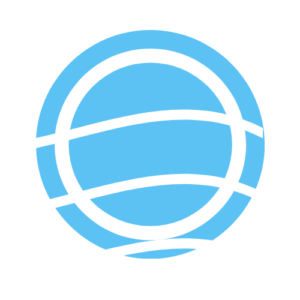 ---
---