BUYING REAL ESTATE
IN GREECE ATHENS
Athens - Things to do & See
---
The Athens Festival continues throughout September, with performances at the Herodes Atticus Odeon including opera, dance, drama and classical music from around the world. For tickets and a full programme visit the central box office in the arcade off 39 Panepistimiou St. Tel. +30 210 322 1459.
---
There are literally hundreds of places to eat out in and around Athens! ranging from the smallest tavernas to Michelin-starred Vardis (Hotel Pentelikon, Deliyianni 66, Kifissia) or Spondi (Pyrronos 5, Pagrati). Many of these, like Frame (Deinokratous 1, Hotel St George Lycabettus, Dexamenis Square, Kolonaki) or Cosmos (Omirou 8, N. Psyhiko) combine a good bar and up- beat atmosphere with a very good kitchen that draws fun-seeking 30-somethings. Constantly expanding and improving as Athens becomes more multicultural is the city's selection of ethnic restaurants. Freud Oriental (Xenokratous 21, Kolonaki) is the chic place to eat sushi, but there are also shoestring alternatives like Noodle Bar (Apollonos 11, Syntagma) or the inexpensive Russian restaurant Cadko (Lambrou Kotsoni 63, Moschato). Nikis Café (Nikis 3, Syntagma), with its assortment of ethnic fare, is the ideal place to grab a quick lunch after shopping in the centre, as is the Food Company café (Anagnostopoulou 47, Kolonaki) or the higher priced Emporio Armani Caffe (Milioni 5 & Solonos 4, Kolonaki). For a slice of authentic Greece visit the down-and-dirty eateries hidden inside the Athinas Street meat market, where Greeks traditionally end a hard night?s drinking with the Greek equivalent of haggis & patsa.
---
Island (Limanakia Vouliagmenis) has successfully defended it's title as the favourite summer club of Athenians for yet another year, though the three-level club Venue in Varkiza, 30km outside Athens on the Sounio road, has presented tough competition.
Within Athens, Free2Go Club 22 (Vouliagmenis Ave. 22, N. Kosmos) and Kalua (Amerikis 6, Kolonaki) pack them in every night, while the Gazi district in Athens is fast becoming the favourite haunt of the hip and trendy, with bars and clubs like Banana Moon (M. Alexandrou 139) and So Bar So Food (Persefonis 23).
Rockers should head for Exarhia home to Hartes (Valtetsiou 35 & Zoodohou Pigis), Decadence (Voulgaroktonou 69, Lofos Strefi), Mo Better (Themistokleous and Koletti) and others.
The place to be seen drinking coffee is Kolonaki Square, fresh from a shopping trip around its exclusive designer boutiques such as DKNY, Armani, Versace, or the local fashion houses.
Prices are more down-to-earth on Ermou Street and the roads around the historic centre, where the shops range from international chain stores like Zara, Benetton and the home grown Artisti Italiani and Miss Raxevsky to quirky little shops hidden in the side streets. Athens is also a good place for original jewellery, such as the stunning designs created by Pentheroudakis, Fanorakis or world famous Ilias Lalaounis. For second-hand stuff and souvenirs visit the flea market in Monastiraki, Mitropoleos Street and Plaka.
Athens Eleftherios Venizelos
---
Coach: Two express buses serve the airport on a 24-hour basis, the € 95 from Syntagma Square and the € 96 from Karaiskaki Square in Piraeus. A third express bus, the € 94, runs from the Ethniki Amyna metro station to the airport from 6am until midnight.
The € 2.90 ticket is valid for one journey to or from the airport and unlimited journeys on all Athens public transport for the rest of the day. An intercity bus from Rafina serves the airport between 6am and 9.20pm.
Taxi: Fares for the airport are charged at the regular rate of € 0.23 /km but with a € 1.17 starting fare, plus € 0.29 for each item of luggage above ten kilos and the Attiki Odos toll.
Road: Situated 27 kilometres northeast of central Athens, access to the airport is via Attiki Odos. Average journey times from the city centre are estimated at around 30-60 minutes. There is a € 1.80 toll to enter Attiki Odos.
For more information on Greek Property and to arrange your viewing visit:
---
---
Greek Embassy
1A Holland Park London, W11 3TP
Tel: (020) 7221 6467
Fax: (020) 7243 3202
Email: consulategeneral@greekembassy.org.uk
Website: www.greekembassy.org.uk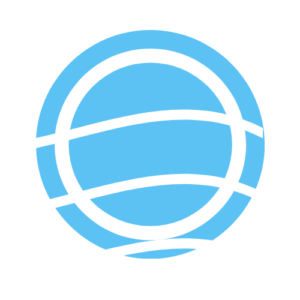 ---
---