REAL ESTATE AGENT ADDRESSES AUSTRIA DIRECTORY
---
Buying real estate in Austria
A deposit of lO% is usual but not necessary, returned if the sale falls through when buying real estate in Austria. Property sales are usually handled for both parties by a solicitor/lawyer. The purchase agreement and the documents can be signed before an official at an Austrian embassy abroad and translated if required. When the purchase contracts are signed the funds are deposited in a trustee (escrow) account until completion takes place. The owner details will then be registered in the land registry and can take a few months. The taxes and fees are then paid by the solicitor/lawyer and the agreed purchase price paid to the vendor.
Solicitor / Lawyer
A solicitor/lawyer would normally be employed to handle the sale and buying contracts.
Fees
Your total fees should be around 8-9% of the buying price and will include property transfer tax of 3.5% and notary fees around 3-4%. The ownership registration should be 1% with stamp duty 0.5-1%, the land registry fees averaging a payment of around $300 / $450.
Property Tax
Will be between 0.4-0.9% of the properties assessed value and should be lower than the market sale value.
Wealth tax of 1% of your net worth irrespective of your resident status is charged for Austrian property owners.
Austria:
Architekt Dipl-Ing. Franz Seeber, Innsbruck
tirol-php.highweay.telekom.at
Bernhard Weissenborn, Weissenborn, Halstatt
www.weissenborn.halstatt.net
Das erste Internetverzeichnis fur Gewerbegrunde, Austria
www.bauland.at
Hable & Hable Immobilien, Vienna
www.hable.at
Hans Diegruber, Salzburg, Austria
www.estate.at
Immobilien.net
www.immobilien.net
Immobilienwelt im Internet
www.immostart.co.at
Immobilien Wurzinger Salzburg
www.immobilien.net/wurzinger
Ing. Karl-Heinz Walch
www.surf.to/walch
K Winkler For Sale By Owner
www.members.tripod.co.uk
Mawo Bautraeger Baumanagement, Mistelbach
www.mawo.at
Spiegelfeld Immobilien, Vienna
www.spi.at
The first directory for trade and industry sites in Austria
www.estate.at/home.html
UBM Realitatenentwickling AG, Vienna
www.ubm.co.at
W.A.G.N.E.R, Projekt.at
www.wagner-projekt.at
Walter Business Park
www.walter-business-park.com
---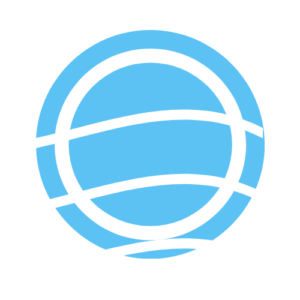 ---
---