SOLICITORS AND LAWYERS ADDRESSES BELGIUM DIRECTORY
---
Buying real estate in Belgium
A sales agreement is binding from day one - the notary will issue a deed which completes the sale but no mistake. Put your signature under a sales agreement and you have to come up with the Euro - it is often misunderstood that if you sign a sales agreement with a 10% advance payment (common practice) that you can get out of it if your loan isn't approved or that you only lose 10% if you don't go ahead with the deed after all. NO MISTAKE - you are owner the moment you sign the sales agreement! If you sent a proposal, the moment it has been counter signed by the seller for agreed, you are officially the owner of the property.
All particularities, including loan approval, building or renovation permits, etc, have to be mentioned as a suspensive condition in the sales agreement. In such case it is also advisable to hand over the advance payment to the notary, another common practice, who will keep the money until the signature of the deed (which doesn't allow any suspensive conditions).
The property transaction should always be officially registered with the governmental authority within four months of conclusion.
Solicitor / Lawyer
A solicitor/lawyer or notary should be used to draw written contracts for submission to the public notary.
Fees
The costs involved in buying property in Belgium are generally quite high.
Property registration should incur duty of 12.5% for land and buildings is payable by the buyer.
V.A.T is charged at 21% on buildings less than two years old with the same rate applicable for the renovation of old buildings.
Notary fees will cost between 0.1-0.5% of the properties value.
V.A.T is also applicable for foreign Real Estate investments at the relevant rate of their country.
Property Tax
Tax is payable on the deemed rental value of the property which is dependent on the location and use of the property as set in the "Cadastal Register". National rates are between 1.25-2.5% and municipal and provincial surcharges also apply.
Belgium:
Advocaten, Solicitors/Lawyers
www.moeydelo.be
Allen & Overy
www.allenovery.com
Beachcroft Wansbroughs
www.bwlaw.com
Berwin Leighton Paisner
www.berwinleightonpaisner.com
Denton Wilde Sapte
www.dentonwildesapte.com
D L A
www.dla-law.com
Eversheds
www.eversheds.com
Field Fisher Waterhouse
www.ffwlaw.com
Freshfields Bruckhaus Deringer
www.freshfields.com
Hammond Suddards Edge
www.hammondsuddardsedge.com
Herbert Smith
www.herbertsmith.com
Law Office and Dept Collection
www.dvm.be
Legal Information, English
www.pim.be
Masons
www.masons.com
Nabarro Nathanson
www.nabarro.com
Pinsent Curtis Biddle
www.pinsents.com
Richards Butler Int Law Firm
www.richardsbutler.com
Wragge & Co
www.wragge.com
---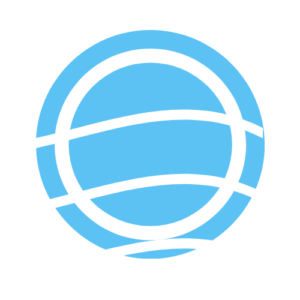 ---
---