SOLICITORS AND LAWYERS ADDRESSES IRELAND DIRECTORY
---
Buying Real Estate in Ireland
A deposit, usually 10%, is paid to the vendors solicitor at the time of exchanging contracts which binds you to completing the purchase. Property is mostly freehold with some leasehold for apartments. You will ordinarily make an offer to buy subject to survey and contracts.
Solicitor / Lawyer
You will need to hire a solicitor/lawyer or conveyancer to handle the sale agreements and contracts with the fee normally agreed in advance, discounted sometimes for sale and buying contracts.
Fees
The fees for buying a property in Ireland will normally total between 6-10% of the buying price. Your legal fees should not be more than about 2% of the purchase price which will include VAT (Value Added Tax) at 21%, with small fees for the land registry which are around two hundred Irish pounds. New properties will also incur VAT. Stamp duty is charged for buyers who have bought before or buy a previously owned property. This will be scaled against the purchase price, at the most 9%.
Property Tax
Annual tax of around IR£50 for use of local services.
Ireland:
Ascotfirst - Irish Property Online
www.ascotfirst.com
Brendon McGlynn Propery
www.donegalproperty.com
Boland and Sons
www.bolandireland.com
Brennan Auctioneers
www.brennanauctioneers.com
Colm McEvoy Auctioneers
www.colmmcevoy.ie
City Property Services
www.monaghanproperty.com
Celti Property Estates Agents
www.celticproperties.com
Carrigeen Homes, Galway
www.galway.net/pages/carrigeen
Chesser Auctioneers
www.chesser-auctioneers.ie
De Courcy, Estate Agents
www.decourcy.ie
EPN, Ireland
www.europropertynet.com/ireland.htm
Eurobond Estate Agents & Auctioneers Ltd
www.eurobond.ie
European Immobilien
www.immobilienmarkt.de
Gormley Auctioneers
www.gormley-auctioneers.ie
Gunne Property - Dundalk
www.gunneproperty.com
Glengarriff, Co.Cork, Ireland.
homepage.tinet.ie/~enchanted
Housefinder-Gateway to Property in Ireland
www.housefinder.ie
Hynes Auctioneers
www.hynes.ie
H J Byrne - Estate Agents
www.hjbyrne.com
Heskin Auctioneers - Galway
www.heskinauctioneers.com
Hume Auctioneers in Laois
www.humeauctioneers.com
Irish Houses
www.irish-houses.com
Irish National Property Network
www.npn.ie
Irish Property for Sale
www.hol.ie
Irish Property and Real Estate in Mayo
www.maloneyauctioneers.com
Iavi - Irish Property
www.iavi.ie
John M. Gleeson, Auctioneer & Estate Agent, Thurles
www.iol.ie/~jmglees
Jim Cashen Auctioneers
www.cashenauctioneers.com
John Shaw Auctioneers
www.irish-real-estate.com
John V Farrelly and Associates
www.jvf.ie
John Vaughan Auctioneers - CoClare
www.johnvaughan.net
Kelly & Company Estate Agents, County Dublin
www.kellyco.ie
Key Properties, West Cork
www.keyproperties.net
Kinsella Estates
www.kinsella.ie
Kieran O'Gorman Auctioneers
www.kieranogorman.com
M J Leyden and Associates
www.leyden.ie
McCauley Properties - Donegal
www.mccauleyproperties.com
Matt O'Sulivan Auctioneers
www.mattosullivan.com
McKenna O'Donoghue & Associates Ltd., Cork Michael Shepherd, BallydehobCo., West Cork
www.geocities.com/balydhob
Noel Farrelly, Eurobond Estate Agents and Auctioneers Ltd, Co Waterford
www.eurobond.ie
Orchard Properties Ltd., Rathfarnham, Dublin
www.orchard-properties.ie
O'Leary Auctioneers - CoKerry
www.olearyauctioneers.com
Oates Auctioneers and Insurance Brokers
www.aengusoates.com
Pat Callanan, Auctioneer, Property Sales Athenry Ltd, Galway
www.patcallanan.com
P Murray Auctioneers
www.pmurrayautioneers.com
Property for sale in Ireland
www.property.ie
Piers Murphy, FGM Property Services, Cavan
www.fgmpropertyservices.com
PropertyFile, Ireland's leading property source
www.propertyfile.net
RE/MAX Ireland
www.remax-ireland.com
Raymond Potterton and Co Auctioneers
www.raymondpotterton.com
Real Estate, Ireland
www.realty-ireland.com
Sean Daly and Co Ltd - Kenmore, Ireland
www.seandaly.com
Schiller and Schiller Auctioneers
www.irishproperties.com
Siobhan McGovern, Propertyfile, Kilkenny
www.propertyfile.net
T.E.Potterton - The Property Exchange
www.tepotterton.com
The Real Estate Agents - Co Monaghan
www.gartlan.com
Waterfords Premier Estate Agents
www.www.johnrohan.ie
Yeats Country Property
www.yeatsproperties.com
---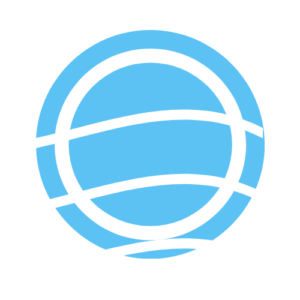 ---
---