SOLICITORS AND LAWYERS ADDRESSES UNITED KINGDOM DIRECTORY
---
Buying real estate in the UK
Usually a deposit of 10% is paid to the sellers solicitor/lawyer at the time of exchanging on freehold contracts, which binds you to completing the purchase. Property is mostly freehold with some leasehold for apartments. Leaseholds vary between 99 and 999 years.
You will ordinarily make an offer to buy subject to survey and contracts. In Scotland neither the buyer or seller can pull out of the sale once an offer has been accepted.
N.B: Recently, a Government trial to protect homebuyers by making sellers put together a "Home Condition Report" which is to be paid for by the seller and contain basic information including local searches and surveys has been held. Should this become national policy in England and Wales, the time taken to complete sale agreements could be reduced.
Solicitor / Lawyer
A solicitor/lawyer who specialises in conveyance work would carry out all the legal work on your behalf. A specific conveyancer can also be used.
Fees
You would expect to pay around 4% of the buying price. This will comprise of your solicitor/lawyer fees and land registry. Other costs would include stamp duty which you would pay for properties costing over £60,000 / $87,500, charged at between 1-2% dependent on the properties selling price. Valuation fees and survey costs would normally be associated with mortgage applications.
Property Tax
Local council taxes are payable annually on a rating system between band A the lowest to H, the highest, and will be calculated by valuations of other similar homes in your area. Expect to pay from around £400 / $600 upwards per year.
United Kingdom:
Attwater & Liell Solicitors
www.attwaterliell.co.uk
Barrett & Co
www.barrettandco.co.uk
Batchelors
www.batchelors.co.uk
Bridge McFarland
www.bridgemcfarland.co.uk
Bruce Curtis Turner & Co
www.bctsolicitors.com
Clifton Ingram
www.cliftoningram.co.uk
Conveyancing, Nationwide
www.conveyancing.cms.co.uk
Copley Clark & Bennett
www.copleyclark.co.uk
Fennemores Solicitors
www.fennemores.co.uk
Firms of Solicitors (UK)
www.venables.co.uk
Foreman Laws
www.foremanlaws.co.uk
Keely Beedham
www.keelybeedham.co.uk
Leon Kaye Solicitors
www.leonkaye.co.uk
National
www.reallymoving.co.uk
Philip J. Price - Notary Public - Solicitor
www.pj-price.co.uk
Rowe Cohen
www.rowecohen.com
Silverman Sherliker
www.silvermansherliker.co.uk
Soni & Co Solicitors
www.soni-co.co.uk
Thring Townsend
www.thringtownsend.co.uk
Wheelers
www.wheelerslaw.co.uk
---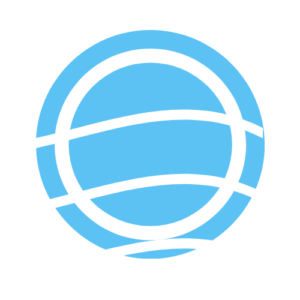 ---
---