---
Global Holidaymakers, think again!
---
Been there, seen that, it's a snip. Really? June Field offers sober advice to holidaymakers now contemplating buying a home abroad
You're packing your bags to go on holiday to France, Spain, Florida or even further afield. Perhaps you've just come back and already you're thinking how good it would be to have a little place of your own there. Or you're tempted by those overseas property exhibitions and advertisements offering "inspection trips" at absurdly low prices.
Rural idyll: looks gorgeous, but don't be easily seduced. Ask a lot of questions - and don't rush into anything
Stop right there. Think again, very carefully. What are the factors you should weigh up before you rush into buying a property overseas? Here are a few basic guidelines for the innocent abroad.
Before you go
Make a detailed list of what you really want from your foreign bolt- hole: essentials and "optional extras"; why you are buying - and, crucially, what your budget is. Do not deviate, whatever temptations are put in your way.
When to go
Spain and France are the most popular countries for Britons buying overseas. But, if you have only been there in summer, it pays to "test-drive" the area out of season, in autumn and winter when life can be very different. Many places that are lively in summer more or less close down in winter. If your budget allows, visit your chosen area in all four seasons. Remember, hotel rooms and car hire are more affordable during off-peak travel periods.
Experts say that, when buying a retirement home, you should rent somewhere first for as long as you can. You may simply get bored with the place.
If you are moving to the US or Asia, for instance, get the lowdown on particular local hazards such as hurricanes or earthquakes. Consult reference books, such as Weather To Travel by Maria Harding (Tomorrow's Guides, £8.99).
---
Getting there
Location is a key factor in selecting a second home. If you plan to retire abroad, you'll still want visitors (or potential paying guests) to enjoy an easy, affordable journey. Ensure that flights operate regularly. Ask if they are seasonal and whether the price fluctuates - and by how much - during school holidays. Some long-haul routes get booked up 12 months in advance, so check availability.
Immigration queues are growing longer in places such as Florida, which can add to the stress of long-haul travel.
Air travel is a hot topic in Europe. Consider greener alternatives, such as self-drive using overnight cross-channel ferries. Or the train: Eurostar can whisk you out of Waterloo and into the rolling hills of Avignon in a mere six hours on a new, weekly, direct service.
Where to stay and getting around
Guidebook author David Hampshire says: "If you are in a city, use public transport. Shop around on the internet for the cheapest hire car; smaller local companies often offer better deals than airport outlets."
He adds: "As time is always limited, pick a central spot to base yourself." This will make it easier for agents to collect you and drop you off during viewings. Don't try to see too much in one day. Experts advise no more than three per day, or one development.
Ideally, allow at least one day of leisure to get your bearings and have some fun. If it's a long-haul location, try to add a week's holiday to get a real feel for the area.
Advance research
The more the better. The internet can be used to enlist local agencies and view types of properties or land. In Spain and Florida, owners advertise direct, so you can exchange emails and cut out the middle man. Try the search engine at www.OverseasProperty.com
Television property shows, such as A Place in the Sun, can provide useful insights but beware: they tend to be not so much "warts and all" as "no warts at all". The glossy property and lifestyle magazines also give a glimpse of other people's experiences. Tap into online expat sections of newspapers such as our own, telegraph.co.uk, for the latest information.
Survival Books publish more than 50 guidebooks, covering key locations, the most recent being Buying in Australia and New Zealand. There are a further 20 Living and Working in... titles, as well as regional guides such as Normandy Lifeline.
Make contact with the relevant embassy, which often has a set of guidelines and restrictions for foreign purchasers on the website.
Ask about the infrastructure; are there new airports, hotels or shopping centres which enhance the area? If you're buying land, take into account labour costs. It can be expensive to bring in materials to remote locations. Domestic help may be non-existent in busy periods.
Are you buying in a non-English-speaking country? Speaking the language can give you huge advantages. It is a myth that most people speak English these days; they don't - and that includes many agents. Besides, you may want to explore the interior of a remote Greek island. Find yourself a good translator.
While you're there
Buy local English-language newspapers and expat magazines. Read the small ads. If they are crammed full of identical homes for sale, consider your own exit strategy: how easily would you be able to sell on?
Record all your impressions in a diary and take pictures with a digital camera to help you make decisions when you return. Keep a wallet handy for business cards, brochures and other mementos.
Word-of-mouth leads are valuable, so you must network. Speak to shopkeepers and expats (you'll find them in beach bars and tavernas). If you have a hobby like golf, visit the club. Beach-lovers, swim in the sea: how clean is it?
Deposits / finance
If you plan to buy during the trip, investigate the best ways of transferring money abroad, as some methods can undercut the high street banks. If you are emigrating, there is the question of how best to transfer lump sums of cash. Companies such as www.MortgageShop.com offer mortgages and currency exchange services. Ask lots of questions of the agent: Are there management fees? Any reductions for early completion? Rental potential? Additional costs, such as taxes and transfer fees?
---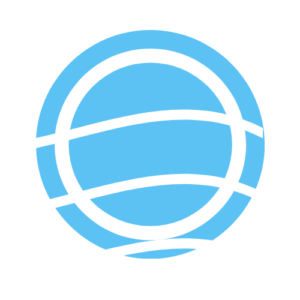 ---
---