---
India Update: Real Estate more red hot than you might think!
---
Indian property sector red-hot, by Siddharth Srivastava
NEW DELHI - Unlike the volatile stock market, the Indian real estate sector continues to boom. Two recent land deals have brought the red-hot segment into focus.
The Ahmedabad-based Adani Group has finalized India's largest land deal with Housing Development and Infrastructure for 22.5 billion rupees (over US$500 million) to develop a commercial and retail hub in Mumbai's landmark commercial business district, the Bandra-Kurla Complex.
The deal followed developer Unitech's recent 340 acres of land acquisition in Noida (near Delhi) worth 15.83 billion rupees. The land in Noida will be used to make 4,000 top-of-the-line apartments priced at $500,000 each.
These two big-ticket deals emerged in the wake of DLF Universal, the real estate developer owned by billionaire K P Singh, announcing plans to raise as much as $3 billion in the country's biggest share sale, scheduled for this month or early July. Half a dozen more initial public offerings are in the pipeline.
These are only episodes in a larger saga: Indian real estate is booming. The flurry of investments has witnessed property rates zoom in the country. According to Knight Frank India, a leading property consultancy, "A" grade residential property prices over the last year in Mumbai have risen from $400 to $750 per square feet, while commercial rates have increased from $250 to $700.
In Delhi, prices have risen from $250 to $600 and for office space from $200 to $400. Property prices have moved up in other cities, such as Bangalore, Hyderabad, Chennai and in smaller ones such as Pune and Chandigarh, where many overseas firms are now setting up shop.
Observers say that there could be a medium-term correction in realty, as recently occurred in the stock markets, but the returns will grow long-term as the fundamentals of the economy remain strong. Foreign reserves are at a $163 billion, inflation below 4%, the economy is on course to grow at over 8%, corporate results are sound, manufacturing is growing at over 9%, services are booming and the monsoon has already set in, which is good for agriculture.
According to observers, a corpus of over $4 billion belonging to various realty funds is ready to enter the segment, with almost $1 billion approval already in place. Foreign direct investment in the sector is expected to be nearly $16 billion over the next five to six years.
The rate of returns is expected to be conservatively in the range of 20-25% and optimistically 30-35%. According to a 2005 survey by Merrill Lynch, organized retail, which accounts for 2% of the $200 billion sector, will grow from $4 billion to $15 billion by 2010. Real estate in the same timeframe is expected to grow from $12 billion to $50 billion.
Funding now stands diversified from the earlier situation of private builders being the only investors. Private mutual funds have launched infrastructure funds. Indian banks such as HDFC and ICICI have been tapping overseas money. Overseas funds are eyeing the market.
Earlier this year, Morgan Stanley Real Estate announced that it had invested about $68 million in Bangalore-based developer Mantri Developers Private Ltd, which counts residential, office and retail projects among its focuses.
United Kingdom-based Trinity Capital plans to raise as much as $439 million to invest in Indian real estate. India's TCG group is floating a half a billion-dollar realty fund. Tishman Speyers has tied up with ICICI to raise $6 million for a joint venture fund, Dubai-based Emaar has a deal with Delhi-based developer MGF for half a billion dollars for projects with a capital outlay of $4 billion. Keppleland has tied up with Bangalore-based Purvankara developers to develop an information technology (IT)park.
Singapore-based Ascendas has floated a dedicated IT park fund where other funds like GE have invested. GIC of Singapore is developing a residential complex near Chennai. Among other overseas interests are US-based Warburg Pincus, Blackstone Group, Broadstreet, Morgan Stanley Real Estate Fund (MSREF), California Public Employees' Retirement System (CalPERS), Hines, JP Morgan Partners, Warren Buffet's Berkshire Hathway and Indian Real Estate Opportunities Fund promoted by Indians abroad.
Others are Singapore-based Lee Kim Tah and Ascendas, Australia's Macquarie Bank and Keppel Land, and Farallon and GE from the US, Malaysian IJM group, Indonesia's Universal Success Enterprises and Ciputra Salim Group.
Experts say that interest in buying property has never been higher, barring a period between 1993-6 when speculation was at its highest. This time the boom is end-user, rather than supplier driven. Indians and Indian businesses are earning more than ever before, riding on the service sector (led by the export-oriented information technology and IT-enabled services) that contribute more than 50 % of gross domestic product.
Observers point to the genuine maturing of the real estate market, with government backing. The surge in demand follows non-resident Indians (NRIs) being able to freely move their investments in and out of the country. Many NRIs have converted to non-resident external accounts that are fully convertible. The government has also allowed 100% foreign direct investment in real estate, subject to certain restrictions.
Demand has triggered a scramble among builders and developers to buy land. Omaxe Construction is setting up an exclusive NRI City at Noida near Delhi. The company has also launched a $24.22 million project for high net worth Indians, with apartments priced between $250,000 to $350,000.
DLF, Unitech, Vipul, Eros, Zee, Parsvnath and Balaji are among the other names that are now involved in the frenetic construction activity that ranges from mega malls to luxury high rises, office space, IT parks, special economic zones and townships. These private developers have been acquiring land to meet the demand.
The Sahara Group owns 19,000 acres, including over 8,000 acres at the Amby Valley project on Mumbai's outskirts. DLF has a land bank of over 4,270 acres (including over 3,000 acres in Gurgaon) valued over $5 billion. Unitech has built a pool of over 8,000 acres.
According to property consultants Cushman & Wakefield, "For any serious builder, land is the main inventory you need to build stock. Developers can't wait when demand is moving up to create land banks on a downswing - that way they won't have any land to build on."
It is reckoned that soon there will be about 8 million square feet of new offices in major cities, which will increase to about 24 million square feet in the next 36 months. Bangalore leads the way followed by Gurgaon.
The Prestige Group in Bangalore, DLF Universal in Gurgaon, Larsen & Tourbo and K Raheja group in Hyderabad have major plans in place. In Bangalore, Intel, SAP, Texas Instruments and Motorola have bought land, while in Gurgaon BMW and Maruti have big plans. There is a long way to go, as only 75-80 million square feet are available, quite low compared to international standards.
Siddharth Srivastava is a New Delhi-based journalist.
---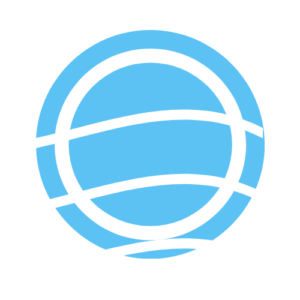 ---
---