---
Investors overlooking local overseas b2l markets, says Assetz
---
Most British investors are missing a trick by focusing solely on holiday lets when buying overseas, Assetz research reveals.
Assetz said that much more reliable returns with a lot less work can be gained by investing in properties to let to the local market.
There is a common misconception that overseas property investment must mean holiday homes, with British investors competing fiercely over properties located close to airports, beaches and golf courses, Assetz believes.
Overseas investors warned to watch exchange rate.
Investors buying property overseas should take notice of recent currency exchange rate swings in the United States and Turkey, Assetz has warned.
In the United States the value of the US dollar has fallen from $1.75 in April to $1.88 to £1 Sterling, which equates to about a 7% loss of capital for British investors who bought there for cash or re-mortgaged their UK home in order to buy last year. However, those who took out an American mortgage will see the Sterling value of their debt falling by the same amount, reducing their loss to just 7% of their deposit.
Similarly, over the last month the value of Turkish Lira has fallen from approximately 236,000 to almost 300,000 Lira to £1 sterling. This severe currency shift means investors who purchased property up to March 2006 with Turkish Lira could now find themselves with a capital loss in the region of 20%. Mortgages are not currently available in Turkey but are expected to be announced imminently.
Stuart Law, managing director of Assetz, commented: "Those looking to invest in the US and Turkey can learn a valuable lesson in the benefit of using foreign mortgages in the country where they are buying. If both the property and its mortgage are priced in the same currency, this will minimise the risk to the investor from capital loss."
For currency news and links go to www.OverseasCurrency.com
Most of the rental income must be generated throughout the traditional holiday seasons when the properties are let to a series of holidaymakers for short periods.
Assetz explained the alternative route into overseas property investment through letting to local people is usually more reliable, is much more a hands-off investment and is often overlooked.
Property in city centres such as Saint-Brieuc in Brittany, Montpellier in the Languedoc (France) or Limassol in Cyprus, is usually less expensive than in tourist hotspots, meaning investors can access better quality property at lower prices.
Property professionals do act differently from clients simply looking at sun and sand says www.OverseasPropertyOnline.com
Stuart Law, managing director of Assetz, said: "Amateur investors in particular are driven by the desire to holiday in their overseas property once or twice a year, therefore focus on holiday destinations which they might ultimately choose to retire to. However, with the time taken to manage the holiday bookings and the hassle of arranging changeover/cleans between holiday let clients, it would make sense financially to consider separating the investment from any intentions for personal use and seek local let property."
www.EuropeanMortgages.com confirms that demand is still very good for the usual suspects in Europe, with LTV's upto 90% and Euro rates very appealling it is a real no brainer I suppose.
---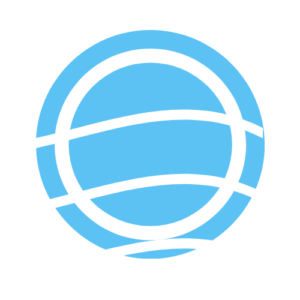 ---
---