---
Wildlife Property Developments in South Africa
---
Property resorts in South Africa are giving wildlife lovers the chance to live inside the animal kingdom - without disturbing the environment. By Nicola Venning and Eluned Price
Few estate agents' particulars can boast far-reaching views of grazing giraffes. But then a pad on a South African game reserve is not your everyday holiday home.
Back to nature: residents at Pezula enjoy clifftop views of the Indian Ocean
Fledgling nature parks borne out of redundant sugar and timber plantations are growing up alongside a new breed of environmentally conscious property resort. They offer a chance for lovers of wildlife to live close to a wealth of African plants and animal species - and to take heart that they are helping their survival.
Homes for sale range from simple lodges to luxurious villas with plunge pools and wide verandahs on which to catch the African sunset. And while monkeys and deer may wander across your garden path, you can be assured that the bigger beasts are at a safe distance.
Zimbali
At the Zimbali Coastal Resort in KwaZulu-Natal, on South Africa's unspoilt East Coast, monkeys chatter at you from the porch, bush-babies gaze at you from palm trees while bushbuck, blue duiker (a type of deer) and mongeese wander past your front door.
Forty minutes from Durban International Airport - which will cater for direct intercontinental flights from 2009 - Zimbali is a 700-hectare tropical hideaway that would appeal to nature-loving home-buyers everywhere. Upmarket luxury villas and amenities (a Tom Weiskopf-designed golf course, swimming pools, tennis courts, country club and the splendid Zimbali Hotel) are spaciously dotted throughout the gated park on the Dolphin Coast. The density of homes is comfortably low - 15 per cent to 20 per cent a hectare and the indigenous forest, once a sugar plantation, has been replanted.
"Environmentally aware resorts are a growing trend as developers are trying to score 'green' brownie points," says Geoff Nichols, consultant horticulturist at Zimbali. "Some take it more seriously than others. At Zimbali they are trying quite hard, though with their expansion, you wonder if they can maintain it."
Zimbali resort homes boast plunge pools.
Land plots in the fifth phase of development have just been released. The combined cost of a new home and land on a standard 1,500m sq plot is on average, 3·5million rand (£325, 000). There are also a few older (under 20 years) homes for sale: a 260m sq home starts from R3·2million (£296, 000.) All have a Balinese, outdoor-style of architecture: there are open air dining-rooms, plunge pools, ceramic tiled floors and an attractive use of balan - a strong, dark wood - which is excellent for exteriors. Floor-to-ceiling windows ensure plenty of light and the wide wooden verandas let you share the sunset with the pied kingfishers, or red-capped Robin-Chat that flit between the tree-tops - just some of the 250 species on the estate. The temperate climate (20C average in winter) attracts many second-home owners and holiday-renters from inland Johannesburg.
Gondwana Game Reserve
Equally popular, although they have a cooler winter, are resorts on the Western Cape, within striking distance of Cape Town - particularly if they boast the Big Five: lions, elephants, leopards, rhino and buffalo. The secluded Gondwana Game Reserve plans to offer everything except elephants (because they uproot trees). On the Garden Route, Gondwana is a three-hour drive from Cape Town or a 45-minute flight into the local airport at Mossel Bay. The 7,200 hectare reserve will hold 96 bush lodges within a partitioned-off residential area. Safe plains animals (buck, ostrich, bushpig) range within the residential grounds while dangerous Big Game (lions, cheetahs, hippos and rhinos) will be reintroduced into the neighbouring, electrically fenced-off reserve. The homes, available from next May, will be in spacious 2·5-acre freehold plots and prices start from £197,000 for a two-bedroom, two-bathroom lodge with open plan living room, patio and granite worktops. Owners will have self-drive access through the game reserve as well as communal leisure facilities (pool, tennis courts, bar) in the residential area.
Pezula
Taking all the prizes at many award events is Pezula Private Estate at the heart of South Africa's Garden Route. Set in 1,500 acres leading to the mouth of the Noetzie River and overlooking the Indian Ocean 10 minutes from the seaside town of Knysna, it is one of the most ambitious environmental rehabilitation projects of its kind.
Well over half the land, a former timber plantation, has been cleared of non-native trees and plants allowing the indigenous heather fynbos to spring back. Together with the management of the wetlands, this has meant the return of many bird and mammal species. Pezula now has a healthy breeding population of bushbuck and baboons; 120 different bird species have been record ed; blue duiker have been spotted, as well as signs of caracal, grysbok, genet, bushpig and honey badger. Zebra and buck will also be introduced.
With only 255 upmarket villas being released over four phases, the land will never be more than 15 per cent developed, leaving the remainder as pristine indigenous forest. Pezula is within th e Cape Floral Kingdom - one of the richest and most concentrated areas for plants in the world and the Pezula Gardens will be the only botanical garden to represent all the plants found in the afromontane forests of the Southern Cape.
Prospective purchasers can get a good feel for Pezula staying at the resort's hotel, with its spa (twice voted best in South Africa) and championship golf course. The 4,000m sq plots are available from £158,000 to £250,000. A three-bedroom villa costs an additional R3·6million (£330,000).
Maxabella
Ian and Christine Williams first walked into their brand new bespoke South African home one morning two years ago: the beds were dressed in fine linen, the stereo and television systems were wired in, and the dining table was laid for lunch with one of Constantia's original claret blends - Buitenverwachting Christine 2001.
Maxabella Luxury Homes are designed, built and furnished by Mads and Charlotte Viuff on Arabella Country Estate, near Hermanus on the Western Cape. "That attention to detail is typical of the Viuffs", says Ian. "I've bought a lot of properties but there is nothing to match the finish and quality of Maxabella".
"We don't rent it out," says Ian, a company director. "The house has appreciated by a third but that's a bonus. We bought it for the best holidays ever."
Arabella Country Estate is one of the top five golf resorts in South Africa, spread over 250 acres between the country's largest freshwater lagoon and the Kogelberg Mountain, with the Rooisand Nature Reserve alongside. The Williams' split level, double-height house looks out over the lagoon, straight down to the sea.
Maxabella houses, with lots of glass, marble and hardwoods, are sold off-plan, from £475,000.
Cape Private Propertie s, run by Briton Nick Mossop, who has lived in Cape Town for more than 15 years, has the pick of the Cape's private homes for renting. From thatched cottages on wine estates through funky apartments overlooking Cape Town's riviera, Camps Bay, all the way to Dutch-gabled mansions sleeping 14 in Constantia, CP Properties offers a vast choice, tailored to each clients' requirements. They will even visit prospective clients in the UK in March or June to discuss choices. Rentals cost from R1,500 to R15,000 (£140 to £1,400) a day.
If you really want to get away from it all, then those familiar with David Rattray's spell-binding tales of the Anglo-Zulu Wars at Fugitives' Drift, his lodge in KwaZulu-Natal, will be delighted to learn that the family holiday home on the Western Cape is now available on a self-catering or B&B basis.
Set on a 68-acre headland between Plettenberg Bay and Nature's Valley, Fairview has peace and quiet (and a pool), but is still only 15 minutes from golf courses, polo fields and whale and dolphin-watching.

1. All the land plots come with the restriction that homes have to be built within three or four years. Rental pools and letting facilities are offered at most of the resorts mentioned.
2. House prices in South Africa rose by 30 per cent last year. Capital growth in the holiday home investor market is not foreseen in the short term, according to Dr Gerard Lyons, Chief Economist Global, Standard Chartered Bank.
3. Capital gains tax is 10 per cent. Stamp duty is between 5 and 8 per cent, and legal fees are 1 to 2 per cent.
---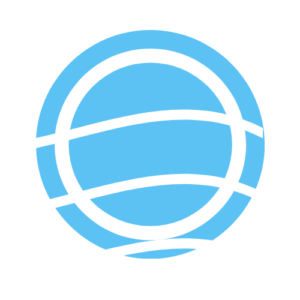 ---
---