BUYING REAL ESTATE
IN ITALY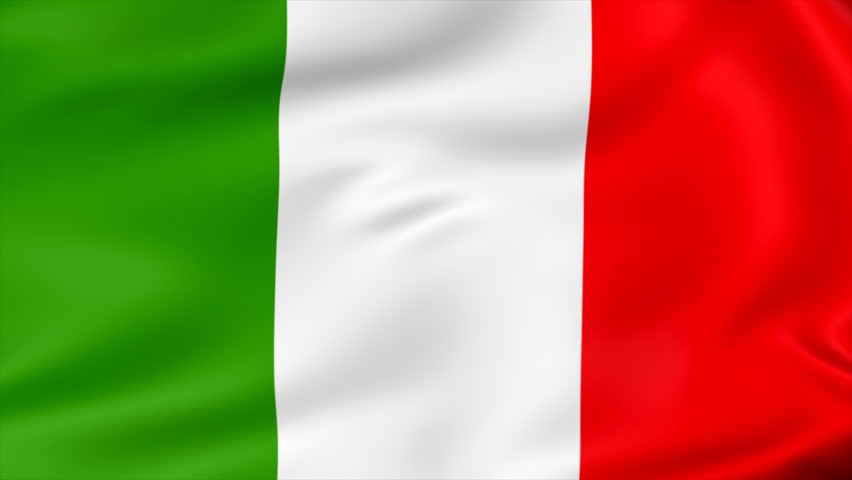 Population: 57m
Currency: Euro
Information for the weather in Italy is available here Weather Info Here.
For Italian Rental Property click here.
Outside money used to buy property should be officially documented so should you decide, the proceeds can be repatriated.
There is no capital gains tax except on accrued gains pre-dating 1993, when property is sold up until 2000. It is payable to local authorities and depends on profit levels ranging from a few percent to thirty. Also not applicable for your main residence sale.
There are no restrictions on Foreign Ownership.
Real Estate Prices in Italy
---
Range Varies, for example:
From $20,000 / $30,000 for a small property in need of extensive development.
From $35,000 / $50,000 for a small apartment or flat.
From $60,000 / $87,500 for a rural home or villa in need of extensive development..
The Lakes and Tuscany always remain popular, with apartment prices starting at around $80,000 / $115,000; small farmhouses or townhouses will easily be over double this.
Large country estates vary into the millions.
Apartments in Venice will cost over $350,000 / $500,000.
Locations to buy real estate
in Italy
---
Italy has many different appeals, its two mountain ranges, the Alps and the Apennines, and the lakes like Garda. Northern Italy has extensive areas of woods and farmland, the south is more arid. Italy's principal islands are Sicily (the active volcano of Mount Etna), Sardinia and Capri. Other popular areas include Tuscany, Liguria and Lombardy, all north of Rome. The Italian Riviera is more popular for winter home retreats while the cities always have that mixed cosmopolitan feel.
---
Differs greatly between the prosperous north and central regions of Italy, and the relatively poor south. The cost of living in the major cities is similar to Britain, France and Germany, although generally Italy has a slightly lower cost of living than northern European countries. Luxury goods like cars can be expensive, alcohol is less expensive.
Admit it, they've got style… and they also have beautiful mountains, lakes, coastline and architecture. You must have led a bizarre kind of life if you've never come into contact with something Italian. You'll have eaten a pizza even if you haven't got round to buying a Ferrari just yet. Juventus, cappuccino, pesto, pizza, Versace, Sophia Loren, Ducati… it's all Italian and enough to make you really jealous. While you might think that Italy is for tourists and middle aged Chianti-drinking architecture enthusiasts (and there are indeed quite a lot of them), once you get out of town you will find the other, almost forgotten Italy of mountains, lakes, sparkling seas and silent villages.
Even if it does start reminding you a bit of 'The Godfather', there'll be no problems fitting in with the family. Italy has adapted to all forms of tourism efficiently and effectively. Whatever you're doing, there will be somebody available to make sure you're doing it right, in the Italian style.
Italy is classified as being 75% mountainous. In fact the only flat bit is the industrialised and rather dull northwest. The rest of the country is at the very least hilly and reaches up to classic 3500m mountain peaks in the Dolomites on the border with Austria. Up here you can take part in any mountain activity you can think of and probably some you haven't actually heard of. Even if you can confidently describe hydrospeeding, who knows anything about 'rap jumping'? Nothing matches the mountains for intensity, but the range of activities on offer remains high even as you leave the peaks behind. The more gentle Apennines run all the way down the centre of the Italian mainland and offer horse riding, light trekking and pleasant cycling. There's also more of a cultural atmosphere here – after all sometimes a bit of fantastic architecture is a pleasant break.
The coast is beautiful too. Italy touches the Adriatic, Ionian, Mediterranean, Tyrrhenean and Ligurian seas. Even if you don't know which one you're floating in or lying next to, it'll probably be warm and blue. But, if swimming and snorkelling leave you uninspired and you don't fancy the fantastic scuba diving, there's kayaking and windsurfing, both on the inland lakes and around the coast. In the two-wheel department, Italy has produced a number of great cycling champions and the sport is revered here almost as much as football and formula uno. As well as being the ideal way to explore a region, the bicycle will put you on the road along with the thousands of Italians of all ages who take part in il grande ciclismo, before taking part in an equally big lunch.
Buying real estate in Italy
---
Most Italian properties are freehold and a deposit of around 10% is usually accepted and is paid to a notary. If the vendor decides not to sell after signing the preliminary contract, they must pay double the deposit back. It is wise to check the wording of the deposit, a 'penitenziale' means you will only lose your deposit if you withdraw from the sale, while a 'confirmatoria' would mean the seller could take legal action to force the purchase.
When buying real estate in Italy, you will first sign a preliminary contract, this can be drawn up by the vendor, agent or a solicitor/lawyer. The preliminary contract may be preceded by a binding 'buying proposal' called a compromesso, where the buyer is legally bound to buy, but the vendor and agent are free to consider other offers.
The preliminary contract contains the details of the sale like the purchase price and financing, plus the completion date which is normally six to eight weeks. The sale will be completed before a public notary when the final deed or conveyance of transfer is signed. The notary issues a certified copy of the deed of sale and registers the original document with the land registry, which makes you the legal owner of the property. There are two kinds of deeds in Italy; a private deed and a public instrument, this provides more protection and costs slightly more. When a property is bought by private deed and is subsequently found to have a charge against it, such as a mortgage, the notary isn't responsible. When buying by public instrument you can seek legal action against the notary for professional misconduct.
---
You do not need to hire the services of a solicitor/lawyer to draw up your initial contracts as the majority of all this work is carried out by instructing a notary.
---
Total fees for buying a property in Italy are usually between 10-20% of the purchase price. Registration tax/stamp duty should be 10% of the declared price for urban property, up to 17% for agricultural property, with a reduced rate of around 4% for first time buyers. If you're planning on becoming a resident, you should to do so before purchasing your home in Italy.
The declared property sale figure should also agree with the official value in the Land Registry, which is usually over half of the purchase price. Notary fees vary depending on the price of a property and are higher as a percentage on cheaper properties. They are generally about 4% of the declared price. A surveyor's fee will vary according to the price of the property and will be upwards of L500,000. VAT (Value Added Tax) is payable on new homes from 9-19% depending on the registries rating and is included in the price.
It's important to deal only with a qualified and licensed agent, and to engage a local lawyer, before signing anything or paying a deposit. A local surveyor may also be necessary, particularly if you're buying an old property or a property with a large plot of land. Your lawyer or surveyor will carry out the necessary searches regarding such matters as ownership, debts and rights of way. Enquiries must be made to ensure that the vendor has a registered title and that there are no debts against the property like mortgages or taxes and check the property has the relevant building licences, conforms to local planning conditions and changes have been authorised. Check for selling consent of all family registered owners and water supplies for countryside properties.
---
Income tax (IRPEF) is high in Italy and ranges from 10%-60%. Non-residents must submit a tax return stating the details of their Italian property, even though there's no tax to pay if no income is derived from rental etc. The standard rate of VAT is 19%, with reduced rates to a minimum 4%. VAT is payable on new properties at 9% for non-luxury property and 19% for luxury property. The local community tax or rates, ICI, ('Ichy') is paid by anyone who owns property or land in Italy, whether they are a resident or non-resident. It's levied at between 0.4% - 0.7% of a property's value, the actual rate being decided by the local authority depending on the size of the property, location, class and category. If a property is unfit for habitation it could qualify for a 50% reduction. ICI is paid in two instalments in June and December.
---
They are available from Italian banks but can be lengthy to approve, and usually you can obtain better terms from foreign financial institutes with borrowed amounts against purchase price of 80%. Remember to declare any funds brought in to your Italian bank. Maximum loans from Italian banks on property are usually 50-60% of buying price for second homes and nearer 75% for your main residence, usually up to 15 years.
Click here to arrange a mortgage in Italy.
For more information on buying property in Italy, please click below to contact our local Real Estate Agent or visit the Italian Governments website:
Our guide will not cover all the legal and full financial information for your Real Estate purchase but should enable you to get an idea into the financial involvement.
For more information on Italian Property and to arrange your viewing visit:
---
---
Italian Embassy
Embassy of Italy in the United Kingdom
n. 14, Three Kings' Yard London W1Y 2EH
Tel: +44 (0)207 312 2200
Fax: +44 (0)207 499 2283
Email: emblondon@embitaly.org.uk
Embassy of Italy
Whitehaven Street Washington, DC 20008
Tel: (202) 612-4400 3000
Fax: (202) 518-2154
Email: italyemb@yahoo.com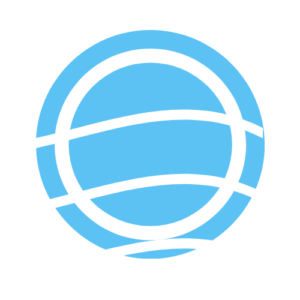 ---
---