BUYING REAL ESTATE
IN NAPLES, ITALY
---
The Solfatara Cra ter is south-west of Naples in the suburb of Pozzuoli, only ten kilometres from the city centre and reachable by metro. Known to the Romans as the Forum Vulcani 'home of the god of fire' its sulphurous waters and mineral- rich mud have been renowned as a health cure from ancient times until the last century. Via Solfatara, 161, Pozzuoli. Tel. +39 (0) 81 5262341.
Whilst every effort is made to ensure accuracy, please confirm event/venue details in advance.
---
---
A recent study showed it to have anti-carcinogenic properties; other research claims it is an aphrodisiac, but one thing?s for sure: Neapolitan pizza is (arguably) the best in the world and this is the right month to truly celebrate it. Pizzafest takes place from 11-21 September as part of the Oltramare Festival. Pizza chefs from all over Italy, open-air concerts and other events celebrate the country's most famous export. And to sample some of the city's best, try Da Michele (Via Cesare Sersale, 1-3), which may not offer much choice but represents good value and is well worth a visit. Brandi (Salita Sant'Anna di Palazzo,1) is where the margherita was allegedly invented, while the Antica Pizzeria dell'Angelo (Piazzetta Nilo, 16) serves pizzas with stuffed crusts. In Vomero, the Pizzeria Cilea (Via Cilea, 43) is a good option, but if you want a pretty waterfront setting head to Ciro a Mergellina (Via Mergellina, 18-21), which is open late in summer and serves excellent pizzas as well as normal restaurant fare. Nearby in Piazza Sannazzaro is Da Pasquino, another great pizzeria.
---
---
Shopping in Naples is fun, offering a heady mixture of energy and chaos that can be a bit much if you're feeling less than superhuman, so fuel up in one of the many cafes and head out into the throng. There is a wide range of shops with something to suit every budget. If you like throwing yourself in at the deep end, head to the city's oldest and largest market, La Pignasecca, where you'll find everything from fresh fish to cheap linen, and hordes of locals going about their daily business as they have done for generations past. The enormous market runs from Montesanto to Toledo, and is centred around Via Pignasecca. For an altogether more genteel experience, take a stroll along Via Chiaia and via Vittoria Colonna. These, and the surrounding streets, offer a host of clothing and shoe shops as well as high-quality arts and crafts stores such as Gallotta (Via Chiaia 139). If you're after a pair of handmade shoes, Fratelli Tramontano (Via Chiaia 142) could be the answer to your dreams, with traditionally crafted bags and shoes galore. But for bargain leatherwear head to Via Toledo in Toledo, a street packed with bag and wallet shops. Try Famà (Via Toledo, 9), but they expect you to bargain hard, so play them at their own game and drive those prices down.
---
NAPLES INTERNATIONAL AIRPORT
---
Airport bus: there is an official airport coach which leaves from outside the airport and goes to Piazza Municipio. Buses leave every hour and the journey takes 20 minutes. Tickets cost € 18.
City bus: Buses to the centre leave from stop number 14 every 15 minutes and the journey takes 30 minutes. Tickets cost 77 cents.
Taxi: Always make sure the metre is switched on. The journey takes about 20 minutes and costs € 20.
Road: Autostrada A2 exits into Naples bypass road (tangenziale). This is a toll road so you will need local currency. The journey takes around 30 minutes.
---
---
For more information on NAPLES PROPERTY and to arrange your viewing visit:
---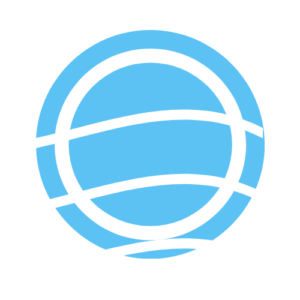 ---
---