BUYING REAL ESTATE
IN ROME, ITALY
---
After the success of the 'Blood and Arena' exhibit in 2001, the Colosseum is once again the formidable backdrop for a major art show. 'Nike' (as in the Greek Goddess of Victory) explores the world of sporting competitions in classical antiquity. The point then was not taking part but winning. Open daily until 7 January. Tel. +39 (0) 6 4202 9201.
---
---
Rome has some excellent rooftop wining and dining possibilities that afford both fresher air and some breathtaking views. La Pergola (Via A. Cadlolo 101) at the Cavalieri Hilton on the Monte Mario in the north of Rome is gourmet heaven, courtesy of German chef Heinz Beck's perfect cuisine, a panoramic view and personable and very attentive staff. For a more contemporary experience, try newcomer Zest (Via Filippo Turati 171) atop the new 'design' hotel that overlooks Termini station. Back in the centre you will find the brainchild of one of Beck's students, Il Bicchiere di Mastai at Via dei Banchi Nuovi 52. An incredible wine cellar and unique range of dishes (swordfish carpaccio with mango and pineapple with coriander sauce, to cite but two examples) make this the right venue for a light but memorable meal. Not far away some far more traditional (and therefore heavy!) Roman fare can be had at Da Luigi (Piazza Sforza Cesarini 23/24). Located on a small piazza off the busy Corso Vittorio Emanuele it offers a pleasant breeze and a great deal of conviviality in its outdoor patio area. For a simple pizza meal after a heavy day's spending try PizzaRé (Via di Ripetta 14), which makes the thick and crusty Neapolitan variety and is one of the best pizzerie in the capital.
---
---
The sales are coming to an end but many shops are still offering reductions (up to 70% at this point) in order to get rid of stock. Many Romans have now been on their summer holidays and there is an air of getting back to business about town. The best area for post-summer nightlife in the city centre is the so-called Triangolo della Pace in the area of streets that branch off the Via della Pace. Begin at Via di Tor Millina off the western side of the Piazza Navona. This street alone offers almost 20 bars, pubs, restaurants and cafés, but is not for the claustrophobic or faint of heart as outdoor seating vies for space with street-vendors and passers-by licking avidly on ice-creams. Classic venues that have quite rightly been popular for years include the refined people-watchers, Antico Caffè della Pace (Via della Pace 3), which is popular with tourists, the more Roman Bar del Fico (Piazza del Fico 26-28), which is the place to be seen in the summer, and the highly kitsch Jonathan's Angels (Via della Fossa 16), which sports the most original public toilets in town. All have outdoor seating. Next to the Bar del Fico is the Locale (Vicolo del Fico 3), a live music venue that sometimes has interesting Italian and U.S. rock acts. Not far away is Anima (Via di Santa Maria dell?Anima 57), a trendy (but narrow) bar and disco with a mezzanine and sofas, which serves up brightly-coloured cocktails with R&B and soul until 2am
---
---
Rome's Ciampino Airport is 15 kilometres south-east of Rome.
Airport Bus : easyJet operates an airport bus which leaves 30 minutes after the flight lands from outside the terminal building. The journey takes 40 minutes and the bus drops you outside the main railway station, Termini, in central Rome. One way tickets cost € 8 and return tickets € 12.50.
Bus or metro and train: There is a COTRAL bus to Anagnina metro station every 30 minutes. From there you can take metro Line A to the Termini train station right in the city centre. The journey is easy but on the long side. It's quicker to take the COTRAL bus to Ciampino train station and then a local train to Termini which runs every 15 minutes.
Taxi: Taxis are located outside the Arrivals Halls and should cost around € 40 into town (a little more for the journey to the airport). Journey time is around 40 minutes.
Road: The journey takes around 40 minutes although this varies depending on traffic flow. Take the GRA ring-road at exit 23 and follow signs to the centre.
---
---
For more information on ROME PROPERTY and to arrange your viewing visit:
---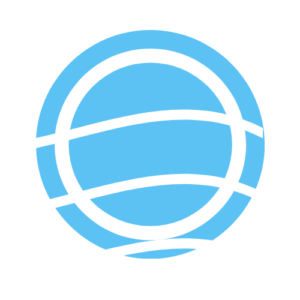 ---
---