Property in the Balearic Islands
---
This small island the nearest of the Balearics to the coast of mainland Spain was unknown and untouched by tourism until the 1960's when it suddenly appeared in Europe's holiday brochures along with Benidorn on Costa Blanca and Torremolinos on Costa Del Sol. There is however still a curious, indefinable magic about Ibiza (Eivissa) and the island has not entirely lost its character.
The countryside particularly in the north is a rural patchwork of almonds, olives, figs and wooded hills. Ibiza still retains the air of 1950's Spanish provincial life, and has not suffered too badly from the instant arrival of package tours, the use as a hippie hideout and glamour hot spot.
Ibiza's reputation for an extraordinary nightlife is largely justified with the main action taking place in 2 areas the Calle de la Virgin in the old harbour district with its bars, fashion boutiques, restaurants and nightlife out of town at Ku, Pacha, Amnesia and Es Paradis with the last of these closing at 7.00 am. One recommendation when viewing property in these areas is to come back at night to see what knock on effects might be suffered. Ibiza claims to be the birthplace of Hannibal and Christopher Columbus, yet is more famous for being the Clubbing Capital of the Med, even though not a single superstar DJ has been born here.
---
Ibiza town is the place to be at Christmastime, with the Christmas market in the main Plaza de Vara de Rey, concerts of traditional songs by school children, roast chestnuts and grilled local sausages. It's an ideal break from an arduous shopping trip round the town's fashionable streets of Bartolome Rosello and the Vara de Rey itself. Meanwhile, the famous Marina area, with its many trendy bars, springs back to life for a brief period at Christmas.
---
San Antonio - This archetypal package tour town with a terrible reputation (mostly due to the dreadful programmes on Sky One, is actually very nice and in winetr becomes a fishing village. Try its harbour bars, Rita's Cantina, the Island Bar and the Nautical Club for some refined lounging.
---
San Rafael - The village plays host to some of Ibiza's best ceramics workshops, specialising in Phoenician style pottery. And Can Pilot is one of the island's most popular country restaurants.
---
San Carlos, in the Northeast of the island, has a hippie heritage, which you'll be glad to hear is still alive and well. The 'Las Dalias' bar/restaurant/ market complex still has a 'joss-sticks and flares' atmosphere with concerts of '60s music. Anita's bar was the original hippie hideaway and the lovely coves on the nearby coast are the perfect getaway from it all trip.
Las Dalias Christmas Market
---
Find the ideal presents for all your hippie friends at San Carlos's traditional alternative Saturday market.
---
UP TO €15 (£10.50)
Txoko (Pasaje de Avenida España a Via Punica, Ibiza. Tel. 971 393360). Basque style café/restaurant, open all day, with everything from tapas on sticks to a menu of the day. Worth searching out!
UP TO €30 (£21)
Es Camp Vell (San Mateo. Tel. 971 805036). This lovely country restaurant by a church is a typical village eaterie. Specialising in grilled meats and rice dishes, it's long been a favourite with the local folk.
UP TO €50 (£35)
El Clodenis (San Rafael. Tel. 971 198545) This Provencale-style restaurant, packed in summer, has more room to move around and enjoy oneself during the off-season (ie. winter!)
EXCLUSIVE
La Barraca (Carretera Ses Feixes, Talamanca, Ibiza Tel. 971 193463). There's a lovely Christmas atmosphere in this beautifully decorated beachside restaurant with a log fire roaring away as the waves hit the shore. The food is cooked to perfection amd served with flair!
(Prices quoted are per person)
---
Buying a Spanish property will normally be contained in a private contract with a deposit of around 10% payable which is binding by law. It is possible to agree a contract where either party may change their minds at a financial cost.
The private contract should contain details of the agreed deposit payment, purchase price and details for payment of the outstanding balance of the agreed buying price plus any additional extras and your intended completion. A Notary will prepare the official contracts and make sure it complies with Spanish regulations.
If there is common ownership a Community of Owners must be established through which community charges can be shared.
If your property is contained in an apartment block then the law will relate to the Horizontal Division and this should be clarified, especially in new developments.
Any property sale or purchase in Spain should be registered in the Land Registry and its important to make sure any relevant taxes are paid before this is done.
---
It is common practice for the sale and purchase price to be understated by Spanish sellers, enabling them to reduce their tax liability and reducing your stamp duty fees.
However, you could be liable for Capital Gains tax on additional profit once the true price is declared and non residents will normally be expected to deposit 5% of the sale proceeds with local tax offices until any agreements are reached, and could have liability by both seller and buyer if the profits or in excess of set limits around Pt2,000,000.
---
You would expect to pay a total of around 10% of the purchase price for real estate in Spain. This could include Stamp duty, charged at 7% of the official selling price (4.5% for the Canaries), and 0.5% for contract documents, Land Registry is charged against a rateable table held by local authorities.
There will also be a tax on the increase of the land your property lies on since it was last sold and should be paid by the vendor. Notary fees will also be included in the total costs.
---
All your Spanish property taxes will be based on the official price registered, not on selling prices and you would expect to pay under 1% annually, plus additional service taxes set by the local authority.
Wealth tax charges apply for residents after 17m ptas of net assets; if you don't apply for residency you could be charged tax for all your net assets. Rate varies from fractions of a percent to over 2% depending on net assets. Click Here for more info.
---
Spanish lenders will allow you to borrow against Spanish property and can usually be arranged in most major currencies normally over terms of up to 15 years, with exception of 25 years at up to 80% of the buying price.
---
Bilbao Airport is located about 10km from the city. www.aena.es.
Bus: A bus runs to the city every 30 minutes and the 20-minute journey costs around € 1. The bus runs between 6.40am and 23.05pm. This might also be a good time to invest in a creditrans which is a multi priced (€ 5, € 10 or € 15) travel ticket that can be used on buses, metros, some trains and the new city centre trams and offers discount fares.
Taxi: A taxi will cost about € 14 and is easy to find outside Arrivals.
For more information on Ibiza Property and to arrange your viewing visit:
---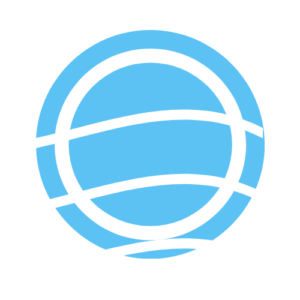 ---
---