BUYING PROPERTY IN
COSTA DE LA LUZ, SPAIN
---
The new coastline in the heart of Andalucia between Cadiz and Tarifa at Spain's southernmost tip, the place to find the best examples of Andaluz Moorish architecture.
Although other Europeans have been coming in small numbers to the Costa de la Luz for a few years now, the area has never been spoilt by mass tourism. The attractions of the Costa de la Luz are simple; friendly people, beautiful scenery and fine sandy beaches aswell as delicious food.
With miles of unspoilt empty beaches close to the sherry towns of Jerez & Cadiz described as the coast with everything!, spectacular scenery, Flamenco horses, the best seafood and properties!.
Costa De La Luz, or "coast of light" generally unspoilt but windswept it is often possible to see the outline of Tangier and the parched Moroccan landscape below the Rif mountains across the narrow straight of Gibraltar. Tarifa has become known as the windsurfing capital of Europe with the winds that blow across the beaches providing power to the wind turbines visible on the hills above.
Costa De La Luz is a world apart from the more commercialized Mediterranean coastline and is a great favourite with the Spanish. Stretching from Gibraltar to the Algarve border, restrictions on development have meant that some of the finest beaches in Europe are totally unspoilt. Our aim is to find you your dream home, at the best possible price, in this wonderful unspoilt part of Spain.
For more than 150 kilometres you pass only a dozen or so hotels and a few traditional coastal towns and villages, yet you are close to some of the most fascinating cities in Europe. Although the vast, often deserted beaches are a sufficient attraction, this area of Andalucia is steeped in history and culture. The wonderful cities of Cadiz, Jerez and Seville are close by, as are the hilltop towns of Vejer and Arcos.
---
---
The climate is mild with short winters and plenty of sunshine which allows visitors and residents to spend lots of time out of doors - strolling along the long sandy beaches, playing golf, sailing, taking part in one of the many local fiestas or just sitting on the terrace of a bar, enjoying the local food and wine.
Refreshing evening breezes blow in from North Africa, whose coast is visible from the southern peninsula. With over 300 days of sunshine per year, the climate can best be described as North African climate.
In August, the average maximum daytime temperature is 30.4° C, whilst in January it is 17° C.
'Winter is Unknown'
---
---
A dignified land with a rich heritage of castles and culture, superb food and excellent wines. This diverse undiscovered area is probably the best kept secret in Spain.
The province is steeped in history and tradition:
Cádiz is reputedly the oldest town in Spain,
Christopher Columbus stayed in the castle in El Puerto before setting off for the Americas
Jerézis the capital of Flamenco music - visit the tablao flamenco inSummer and enjoy a feast of music and dance
El Puerto has one of the oldest bullrings in Spain
The 13th century Castillo de Luna in Rota was built on the site of a Moorish convent.
---
Things to see & do: Festivals
---
Feria which takes place in May/June is a major event in most towns - a time for residents to don their colourful flamenco costumes and parade around the feria ground, many on horseback. It is an opportunity to meet friends, enjoy tapas and the local dry sherries, fino or manzanilla and to dance sevillanas to the accompaniment of the andaluz music which pulsates in every tent. And there are many more festivals and celebrations : the February Carnaval in Cádiz, Semana Santa (Holy Week) in Seville, La Feria de Primavera (Spring festival) in El Puerto, Sanlúcar's horse races along the beach in July and the September wine festival in Jeréz. There is never a dull moment.
---
---
This is an excellent base for touring, with Seville, Gibraltar, Arcos de la Frontera and the Pueblos Blancos all within a day's drive. And locally, you can tour the sherry bodegas of El Puerto and Jeréz, take a ferry across the bay from El Puerto to historic Cádiz, wander through the narrow streets of the old town centres, see the horses perform at the Royal Andalucian Equestrian School in Jeréz or visit the renowned Doñana nature reserve on the Guadalquivir.
---
---
Costa Ballena El Puerto de Santa María Montecastillo, Jeréz Novo Sancti Petri
---
---
Sancti Petri El Puerto de Santa María Rota
"The real Costa de la Luz is a secret, known only to the Spanish people and the occasional discerning foreign
resident or visitor."
With a little help from us you can discover this beautiful, infinitely rewarding land yourself.
---
---
Buying a Spanish property will normally be contained in a private contract with a deposit of around 10% payable which is binding by law. It is possible to agree a contract where either party may change their minds at a financial cost. The private contract should contain details of the agreed deposit payment, purchase price and details for payment of the outstanding balance of the agreed buying price plus any additional extras and your intended completion. A Notary will prepare the official contracts and make sure it complies with Spanish regulations. If there is common ownership a Community of Owners must be established through which community charges can be shared. If your property is contained in an apartment block then the law will relate to the Horizontal Division and this should be clarified, especially in new developments. Any property sale or purchase in Spain should be registered in the Land Registry and its important to make sure any relevant taxes are paid before this is done.
---
---
It is common practice for the sale and purchase price to be understated by Spanish sellers, enabling them to reduce their tax liability and reducing your stamp duty fees. However, you could be liable for Capital Gains tax on additional profit once the true price is declared and non residents will normally be expected to deposit 5% of the sale proceeds with local tax offices until any agreements are reached, and could have liability by both seller and buyer if the profits or in excess of set limits around Pt2,000,000.
---
---
You would expect to pay a total of around 10% of the purchase price for realestate in Spain. This could include Stamp duty, charged at 7% of the official selling price (4.5% for the Canaries), and 0.5% for contract documents Land Registry is charged against a rateable table held by local authorities. There will also be a tax on the increase of the land your property lies on since it was last sold and should be paid by the vendor. Notary fees will also be included in the total costs.
---
All your Spanish property taxes will be based on the official price registered, not on selling prices and you would expect to pay under 1% annually, plus additional service taxes set by the local authority. Wealth tax charges apply for residents after 17m ptas of net assets; if you don't apply for residency you could be charged tax for all your net assets. Rate varies from fractions of a percent to over 2% depending on net assets. Click Here for more info.
---
Spanish lenders will allow you to borrow against Spanish property and can usually be arranged in most major currencies normally over terms of up to 15 years, with exception of 25 years at up to 80% of the buying price.
Please find information about the towns and regions of Costa De La Luz here.
COSTA DE LA LUZ
PROPERTY SEARCH
---
For more information on Costa De La Luz Property and to arrange your viewing visit:
---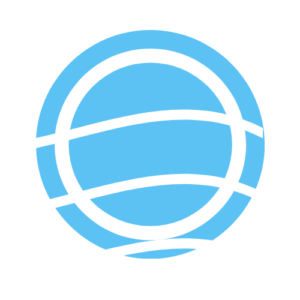 ---
---