SPAIN PROPERTY
TARIFA, COSTA DE LA LUZ
---
Tarifa Town is a little fishing town which was the first point of the Moorish invasion of Southern Spain in AD711.
Tarifa is surrounded by Moorish walls and ten kilometres of white sandy beaches, just 11 km across the Straits of Gibraltar at its narrowest point, this southern-most tip of Europe where the Med meets the Atlantic Ocean, enjoys spectacular views of the Rif mountains of Africa across the water. Tarifa has unspoilt countryside and some of the best windsurfing conditions in Europe have established Tarifa as a true surfers paradise. It has become one of the most popular wind-surfing resorts in Spain. There are rental shops for wind-surfing equipment along the main street of the town.
The narrow cobbled streets, tumbling jasmine and beautiful wrought-iron rejas make Tarifa old town a charming place for a stroll. The original castellated city walls of this ancient town are tightly woven into the fabric of the whitewashed houses. However, much of what we see today was constructed in the 18th Century. The crumbling walls, Baroque church and the castle are all worth a visit. The view across the strait, into Morocco, is reason enough to spend at least to spend an afternoon in this town.
If you find Morocco tempting you, the Tourafrica office sells boat tickets to Tangier.
The municipal museum is also well worth a visit. It is located near the town hall in the square officialy named Plaza de Santa Maria but locally known as the square of the little frog.
There is also impressive views of the shores of Morocco from the Miramar Gardens next to the Town Hall (the Ayuntamiento) at the top of the town.
La Alameda: Typical Andalucian paved gardens where the old folk sit on wrought iron benches in the shade of the vast palm trees. Just across the road, at the entrance of the castle is a magnificent statue of local hero Guzman el Bueno, saviour of the town.
The old fishing port is next to La Alameda. To the west down the causeway called Muelle de Rivera towards the island, Isla de las Palomas is the south west tip of Spain and only a few feet separate the sea and ocean. The modern castle here is now a military base.
There are plenty of little tapas bars in the old town just to the east of the Alameda. Outside the Jerez Gate on the main street called Batalla del Salado (leading north out of the town) you'll find the surf shops and trendy clothes shops.
Tarifa is also famous for its birdwatching as its surfing, there are endless opportunities to explore the rolling countryside. Horse-riding, hang-gliding, kite-surfing, rock-climbing and diving etc.
Costa de la Luz, Tarifa Holiday Homes and Villas.
---
COSTA DE LA LUZ
PROPERTY SEARCH
---
For more information on Costa De La Luz Property and to arrange your viewing visit:
---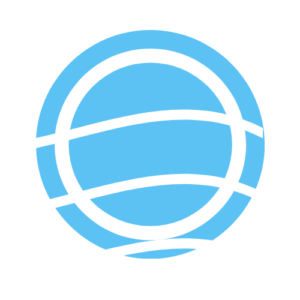 ---
---