ALANYA TURKEY,
THE TURKISH REVIERA
Alanya is a huge county and an important tourism centre in the Mediterranean.
Alanya is split into two parts, Eski (the Old) and Yeni (the New).
Eski Alanya Was founded on the top of the high peninsula dividing the county into two. The castle overviewing the town on both sides is the most pronounced landmark. The castle walls going up for 5 km to the Inner Castle on the hill which was initially built during the Hellenistic period but raised further, fortified and furnished with 110 towers during the Seljukid period.
Arap Evliyasi which was built as a church in the 11th century and then converted into a mosque; the Süleymaniye Mosque, the Bedesten (market place) beside the mosque, resored and now used as a restaurant,bar and hotel, Ehmendek where the commander of the castle resided, little houses of Alanya remaining from the Seljuks and the Ottomans, Aksebe Sultan Masjid and Tomb.
Yeni Alanya extends towards both the east and west of the peninsula. The beach beginning in the Antalya direction and interrupted for a while by the peninsula extends towards Gazipaa. This area constitutes the main developmental area of Alanya. Growing particularly during the last decade with hotels, pensions and private residences which line the main road parallel to the beach.
The Old Town from Kizil Kule (the Red Tower), you can make your way towards the Shipyard, the middle part of the castle and the inner castle on the top.
Kizil Kule - The Red Tower is regarded as the most attractive architectural structure of Alanya and almost a symbol of the town. It was commissioned by Alaeddin Keykubat , the Seljukid Sultan in 1226, and called Kizil Kule for the red (Turkish : kizil) bricks used in the construction. Kizil Kule is 33 m.
Caves - Pirate's Cave, Asiklar Magarasi (cave) and Fosforlu Magara (cave). Boats are able to enter the caves where the water shines almost as if phosphorescently . Hence , the name : "Fosforlu Magara". Swimming here is an enjoying experience.
Alanya Museum is a rich historic site. Alanya Museum comprises of three secions. The first is employed to display archaeological finds belonging to the Hellenistic, Roman and Byzantine periods. There are finds dated to prehistory, too. The bronze statue of Heracles in this section is remarkably impressive. There are ethnographic objects in the second section. Majority of the works are manuscripts, Korans and calligraphy. Also inside the museum a sample Alanya Home can be seen. The pieces displayed in the courtyard, comprise the third section. Sarchophagi and similar archaeological objects are displayed here.
---
---
Antalya Airport, Turkey, DHMI, Hava Liani Basmüdürlügü, 07030 Antalya
Tel: (242) 21 89 50, (242) +90 (242) 330 30 30
Fax: (242) 21 89 60, (242) +90 (242) 330 33 02
---
For more information on ALANYA Property and to arrange your viewing visit:
---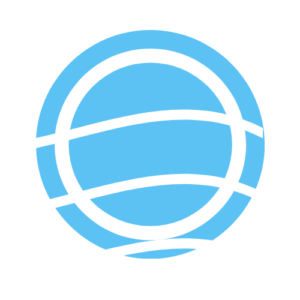 ---
---