Property in the Balearic Islands
---
Often likened to a continent rather than simply an island its varied nature never fails to astonish whether it be landscape, culture or entertainment it has a colour and flavour all of its own. Arguably the most popular of Spain's holiday islands, anchored in the sea, across from the powder white beaches of the Costa Blanca, Mallorca's rugged scenery, golden beaches and refined resorts offer an unbeatable blend of sea, sun and family entertainment with a favourable sunny climate almost all year round.
With the widest range of scenery in Europe from the fertile plains of central Mallorca to the almost alpine peaks of Tramuntana a whole host of property in these areas is waiting for you.
The majority of the interest in Mallorcan property tends to focus on the south and east of the island, where journey times from Palma are short, the winter climate is more pleasant and the quality of life and facilities are at their best. Owing to strictly limited supply combined with strong demand, prices on the island have risen much more steeply than most of the mainland but it is still a location where anyone who looks for the best and is prepared to pay for it can find an exceptional property.
---
THE FORMER GRAND HOTEL (Plaza Weyler)
---
A distinguished example of Palma's modernist architecture, was Majorca's first proper hotel. Now an art gallery it is currently celebrating its centenary. A touring exhibition on the history of chocolate continues until 14th September and a further exhibition, "10 years of culture, 100 years of history" is on throughout the month.
---
---
Surely one of the world's most extraordinary cocktail bars. Prepare for a surprise when you step into the courtyard of an ancient mansion and thread your way between piles of fruit, floral displays and huge candelabra to find a secluded corner. There's a museum upstairs and even the loos are something to write home about.
---
Café La Lonja (Sa Llotja del Mar)
---
Just down the road, Café La Lonja offers somewhat cheaper cocktails, after which you can cross the square to the Caballito del Mar to sample its gourmet-standard cuisine. For somewhere a little more modest, look around you. You can eat under the stars at Xim's tapas bar, just one of several al fresco restaurants lining the square.
Or stray a few yards down any of the adjoining streets to find favourites like La Boveda (Carrer Boteria).
---
Can Eduardo and Club Náutico de Pescadors (Travessia Pesquera)
---
Across the main road by the fishing port. Both noted for seafood.
Outside the city, dining at the modestly priced Son Aloy on the road to Sencelles in the midst of a vineyard 3km from Inca is magic. If your timing is right, your visit may even coincide with the grape harvest.
---
Shopping in central Palma is a never-ending source of delight, with enticing and intriguing boutiques waiting to be discovered down every alley. But if you find shopping a chore and just want to get on with it, the Porto Pí Centre will make the job easier with an extensive range of shops all under one roof.
Fashion is well represented, with branches of Gerry Weber, Massimo Dutti, Mango, Zara, Lacoste, Benetton and others. If you are hunting for small presents, visit Artemis or Natura for glassware, or Expert and MercaGroc for kitchen gadgets.
When it's time to take a break there are plenty of snack bars and restaurants, but why not try a platter of cheeses at Frommos for a change? Afterwards, if your feet are up to it, stroll back along the Paseo Maritimo towards the city centre, checking out entertainment hotspots for a late-night return visit as you go. Watch out for the Garito Café, Mosquito Coast and Villario at Ca'n Barbara, Pacha, the Victoria Centre, Tito's, Mira Blau and Made in Brasil on the seafront.
But after dark, all you really need to do is listen for the music and head for the bright lights? You can't go wrong!
---
Buying a Spanish property will normally be contained in a private contract with a deposit of around 10% payable which is binding by law. It is possible to agree a contract where either party may change their minds at a financial cost.
The private contract should contain details of the agreed deposit payment, purchase price and details for payment of the outstanding balance of the agreed buying price plus any additional extras and your intended completion. A Notary will prepare the official contracts and make sure it complies with Spanish regulations.
If there is common ownership a Community of Owners must be established through which community charges can be shared.
If your property is contained in an apartment block then the law will relate to the Horizontal Division and this should be clarified, especially in new developments.
Any property sale or purchase in Spain should be registered in the Land Registry and its important to make sure any relevant taxes are paid before this is done.
---
It is common practice for the sale and purchase price to be understated by Spanish sellers, enabling them to reduce their tax liability and reducing your stamp duty fees.
However, you could be liable for Capital Gains tax on additional profit once the true price is declared and non residents will normally be expected to deposit 5% of the sale proceeds with local tax offices until any agreements are reached, and could have liability by both seller and buyer if the profits or in excess of set limits around Pt2,000,000.
---
You would expect to pay a total of around 10% of the purchase price for real estate in Spain. This could include Stamp duty, charged at 7% of the official selling price (4.5% for the Canaries), and 0.5% for contract documents, Land Registry is charged against a rateable table held by local authorities.
There will also be a tax on the increase of the land your property lies on since it was last sold and should be paid by the vendor. Notary fees will also be included in the total costs.
---
All your Spanish property taxes will be based on the official price registered, not on selling prices and you would expect to pay under 1% annually, plus additional service taxes set by the local authority.
Wealth tax charges apply for residents after 17m ptas of net assets; if you don't apply for residency you could be charged tax for all your net assets. Rate varies from fractions of a percent to over 2% depending on net assets. Click Here for more info.
---
Spanish lenders will allow you to borrow against Spanish property and can usually be arranged in most major currencies normally over terms of up to 15 years, with exception of 25 years at up to 80% of the buying price.
---
Spanish lenders will allow you to borrow against Spanish property and can usually be arranged in most major currencies normally over terms of up to 15 years, with exception of 25 years at up to 80% of the buying price.
SON SAN JUAN, AIRPORT, PALMA
---
Road: Ten minutes by motorway to central Palma, six minutes to the outer ring road for all points west and north. Or head towards Llucmajor and Manacor for the eastern part of the island.

Bus: A regular service to central Palma starts at 6.10am and runs every 20 minutes from 7.45am until 10.05pm. Last bus is at 1am. Buses connect Palma (Calle Eusebio Estada) with all parts of the island.

Taxi: Fares to Palma are metered, but fixed prices apply to all other destinations. Ask your driver before beginning the journey.

Train: Rail services from Palma to Sa Pobla or Manacor, via Santa Maria, Binissalem and Inca, run between 5.50am and 10pm. A separate line goes to Sóller. Both stations are in the Plaça d'Espanya, which is served directly by the airport bus.
For more information on Mallorca Property and to arrange your viewing visit:
---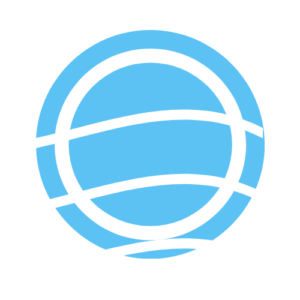 ---
---