BUYING Real Estate
IN Florida, United States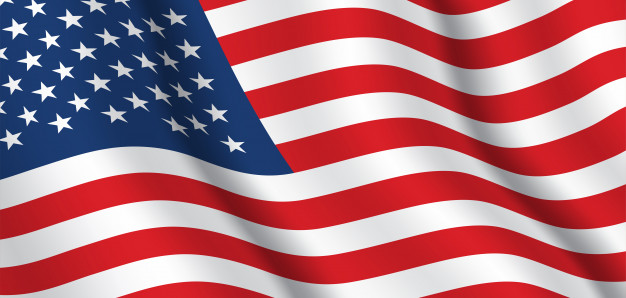 Population: 16 Million
People per square mile: 300
Currency: U.S Dollar $
---
Orlando, Florida is the home of Disney theme parks Universal Studios, Sea World, Disney World and many more attractions.
Only 2 hours drive away from Orlando you golden sandy beaches with crystal clear warm water. Clearwater Beach or St. Pete's Beach are popular.
Further south from Clearwater you will find Naples and the islands of Sanibel and Captiva.
The Everglades is a slowly moving river only a few inches deep. Airboat ride through the swamps to see wildlife and maybe an alligator or two.
The Space Coast is about 2 hours drive from Orlando to see a full size replica of the Saturn 5 rocket that went to the moon.
---
---
Animal Kingdom Park - natural treasure of wild creatures and an unforgettable expedition into the rainforest awaits guests in Asia, the newest "continent" at Disney's Animal Kingdom Park. Gibbons, giant fruit bats, majestic tigers and Komodo dragons etc. Wet ride in Asia's Kali River Rapids, launched on 12-person rafts into the turbulent Chakranadi River.
Maharajah Jungle Trek is one of the major adventures in Asia, as you go on a self-paced walking tour through the lush home of the exotic animals and birds.
Disney-MGM Studios - New "Rock 'n' Roller Coaster Starring Aerosmith," an indoor coaster that features a high-speed launch of 0-60 mph in 2.8 seconds, three inversions, rock concert lighting and specially recorded Aerosmith soundtrack thundering from 120 on-board speakers in each coaster train.
After dark brings to life the dreams of Mickey Mouse in the 6,500-seat outdoor amphitheater, home to nightly performances featuring a cast of 50 performers, plus dazzling special effects, colorful pyrotechnic explosions and beloved Disney characters.
"Disney's Doug Live" Favorites from the show are all there in person, and lucky members of the audience get picked to play a part in the performance.
"The Twilight Zone Tower of Terror" set out to top the heart-pounding plummet from 13 floors and succeeded with "Tower of Terror III."
"Bear in the Big Blue House" is an interactive, live performance based on the television show that airs daily on The Disney Channel.
Also "Beauty and the Beast" and Henson's "Muppet Vision 3-D," which takes Muppet mayhem into a whole new dimension of chaos.
Downtown Disney Area - "Cirque du Soleil", theatre and circus at Downtown Disney West Side and presents "La Nouba" two shows daily Wednesday through Sunday.
Virtual river raft, grab a paddle and shoot the rapids; buckle into a motion simulator and ride a roller coaster of your own design or fly a magic carpet.
Downtown Disney area is full of entertainment, food, shops and fun for guests of all ages. Divided into the West Side, Pleasure Island and the Marketplace. Along with DisneyQuest and Cirque du Soleil, Downtown Disney West Side features restaurants, shopping and the AMC 24 Theatres.
Pleasure Island offers eight exciting clubs featuring rhythm and blues, soul and hip-hop, and the Wild horse Saloon for dancing, barbecue and some of the best new country music on the charts.
Largest Disney merchandise store in the World!
Epcot - New in association with former NASA advisors, astronauts and scientists, Walt Disney has developed Mission: SPACE as the first ride system ever created to take guests straight up in simulated flight." This new ride creates large G Forces, and a tremendous feeling of increasing speed as the craft escapes the Earth's gravitational pull.
Also in Future World, Test Track puts you behind the wheel for a taste of the paces that development vehicles are put through at General Motors' proving grounds. Speeds pushing 65 mph in the longest, fastest Walt Disney World ride.
Magic Kingdom Park - the Hundred Acre Wood in "The Many Adventures of Winnie the Pooh." An interactive journey through Buzz Lightyear's imagination awaits in Buzz Lightyear's Space Ranger Spin bringing to life the hit movie "Toy Story" as you pilot your own space cruisers.
"Main Street Electrical Parade" from Disneyland lights up the Magic Kingdom park depicting favorite Disney themes, such as "Alice in Wonderland," "Cinderella" and "Peter Pan." Splash Mountain, with its spectacular drop into a pond five stories below; Big Thunder Mountain Railroad, a runaway ride through spiraling buttes on an out-of-control mine train, and Space Mountain, a wild trip into the inky darkness of outer space.
---
---
Located on the east coast of Florida approximately midway between Jacksonville and Miami, the center represents a marriage of technology and nature at its best. Shares with Merritt Island National Wildlife Refuge, and in 1975, nearly half of the Space Center was designated by Congress as part of the Canaveral National Seashore. The Air Force Museum at Cape Canaveral Air Force Station will take you back to NASA's beginnings and past the launch structures that were used to launch the Mariner, Explorer, Viking, and Voyager spacecraft to the planets.
See the stories on a five-and-a-half story IMAX movie screens. Walk through a full-scale replica of a Shuttle orbiter. See real Moon rocks and rockets used to launch man and machine into Space.
---
---
With more than 40 incredible rides, shows, movie sets and attractions, The No. 1 Movie Studio and Theme Park in the World is the only place on earth where you can Live The Movies! Universal Studios CityWalk offers dining and shopping and famous name restaurants and nightclubs.
---
---
Sea World of Florida, the world's most popular marine-life park, brings education, research and conservation together in an entertaining and fun-filled way. Your entire family can feed a dolphin, pet a stingray and learn about the animals inhabiting our oceans.
Sea World of Florida has an impressive line-up of five new shows like "Cirque de la Mer".
---
---
Busch Gardens is located just North of Interstate 4 on Interstate 75, right outside of Tampa. Busch Gardens is located about 1 hours from Orlando and has wildlife and wild rides. Soar at 60 mph on the world's two tallest inverted roller coaster, then trek the plains of Africa, escape from fiery volcanoes, or cool off on unforgettable white-water adventure rides.
---
---
Beautiful original gardens and lake cruises aboard the authentic paddle wheel boat, the "Southern Breeze" Also "Fairy Tales on Ice" show and European Circus Magic show; "Wings of Wonder". Huge butterfly conservatory with over 1000 butterflies.
World-class seasonal floral festivals and lighting festivals, scenic floral boat rides and wildlife sanctuary etc.
Orlando International Airport
---
Time Zone: EST (GMT -5)
Address: One Airport Boulevard, Orlando, Florida 32827-4399
Distance from city: 10 miles (16km)
Tel: +1 407 825-2001 Fax: +1 407 857-4079
Airport Code: MCO
Email: gwatson@GOAA.org
Website: www.orlandoairports.net
Buying Property in Florida
---
For more information on Florida Property and to arrange your viewing visit:
---
---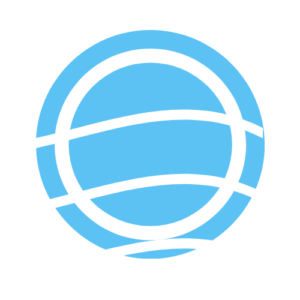 ---
---