---
Larnaca was first established in the area of Larnaca (Larnaka) in the 13th century BC and was named Kition.
The town is situated in the south eastern area of the country and has a modern port complex and industrial base.
Now the third largest town on the island Republic of Cyprus, itself the third largest island in the Mediterranean, Larnaca has a population of approximately 70,000 people. The town and immediate area has a coastline of rocky and long sandy beaches with safe bathing.
---
---
Larnaca has a marina capable of accommodating 450 small crafts.
Larnaca has a sandy beach which is lined with palm trees. In the old quarter of the town there are hotels, apartment buildings and shops for the tourist and resident. Close by is Larnaca's shopping centre where you can buy fashion and jewellery etc.
Larnaca has three notable museums containing mediaeval and archaeological artefacts. Not far outside the town to the south west can be seen the old aqueduct, The Kamares. Built in 1745 of Roman style, it carried water to Larnaca from a source 6 miles to the south.
---
---
Just south of larnaca, a resort area providing excellent safe bathing, modern spacious restaurants, beach facing terraces, gardens, lawns and car parking.
---
---
Drosia in Larnaca, surrounded by major schools and only 200m from the American Academy, churches, banks, supermarkets, cafeterias, restaurants and the municipal zoo, library and forest park.
---
---
Larnaca Fort. A fortress built in 1625, it houses a museum of mediaeval articles and a summer cultural centre.
---
---
Between the town and the airport to the south are the salt lakes which are filled with water during the winter months when they are inhabited by hundreds of beautiful flamingos.
---
---
Larnaca has excellent schools, English is widely spoken throughout the Republic of Cyprus and newspapers are published in the English language.
---
---
Motorways extend from Larnaca to (Agia) Ayia Napa, a popular seaside town to the east, to Nicosia, the capital town to the north and to Limassol, the second largest port town in the Republic.
On the coast roads to the north and south of Larnaca Town are two other resort areas. The larger of the two is north on the Larnaca to Dhekelia (Ayia Napa) road, around 7 km from Larnaca town where there are sandy beaches and there are shops, restaurants and bars.
---
---
A popular menu item is a meze (mezedhes meaning little delicacies) It is a meal made up of many varying local dishes of meats, fish and salads. Kebabs (souvlakia) with salad for snacks. The Republic of Cyprus also produces excellent wines.
---
---
Larnaca has an International Airport servicing flights from the United Kingdom and Europe.
ADDRESS
Larnaca International Airport,
7130 Larnaca,
Cyprus Telephone: (0)24 304 700
Fax: (0)24 304 707
Location: The airport is located 6.5km (4 miles) from Larnaca
Country code: 357
Airport code: LCA
---
---
For more information on Cyprus Property and to arrange your viewing visit:
---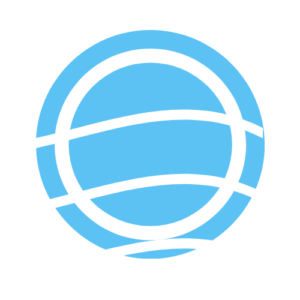 ---
---