BUYING REAL ESTATE
IN PORTUGAL
Portugal, Algarve Property
---
The Algarve is on Portugals sun soaked south coast and enjoys a hot, dry climate practically all year round.Besides its favourable weather, it is the miles of sandy white beaches, over a hundred. Almost all the beaches provide a wide range of water sports and all use the flag system to indicate bathing conditions.
Most people who live in cold wet climates dream of owning a property in the sun and more and more seem to be turning to the southern coast of Portugal. An unspoilt natural beauty and often the only other person you'd see on the beach was the odd fisherman casting his line into the brilliant blue waters. Inland they enjoyed the blossoms of sweet smelling orange groves or the sharper perfume of the Pine and Eucalyptus trees.
Discover the blue azulejos (tiles) in the garden in Portimão. Each hand-painted panel depicts an important event in Portuguese history.
Go for a scenic, coastal stroll along the cliff tops, but don't walk too near the edge - they crumble easily and it is not a good way to arrive on the beach.
Visit the zoo outside Lagos, near Bensafrim. It makes an interesting day for the children and there's a good restaurant for everyone to enjoy.
There are gypsy markets on most Mondays - and often on other days in smaller towns.
Visit the church at São Lourenco near Almancil. It is beautifully tiled and the cultural centre next door often has exhibitions.
The Algarve has a modern infrastructure with more thought going into planning permission and the protection of the environment. The British are still the largest foreign community to reside here. There are also Germans, Dutch and Swedes, many of whom have brought with them new skills, especially in the building trade, and international schools have been set up to cater for the growing demands of their families.
There is a large choice of property from luxury villas to more modest apartments and townhouses. Many people have chosen to build beautiful homes with swimming pools and often look inland and the mountains where land is a little cheaper, but construction costs can be higher and winters misty and cold.
At the luxury end of the market is Vale do Lobo and Quinta do Lago, where properties are aimed at people well-used to a comfortable lifestyle. It is only a short drive from the airport and close to first-class restaurants and shops with spectacular beaches, water sports and golf courses. According to experts based close to both of these developments, "The market in the eastern Algarve remains very strong. More and more people are looking for a safe home (literally) for their money and the Algarve has much to offer."
Inland try Loule, with all the advantages of town life, but close to Vilamoura, Vale de Lobo and the airport. A town house to restore or a two-bedroom flat will cost about €80,000. The eastern end of the Algarve used to be less pricey, but not any more, property prices have become very inflated and it would be cheaper to buy in Spain and visit.
Just outside of Albufeira, the village of Guia is still relatively undeveloped and a place where more and more people are looking to find their ideal property.
Lagos has long been a favourite area, particularly with the British, but reaching it has proved a nightmare with only the narrow EN125 to travel on. Many people are concerned about the environmental impact, but most are happy to be able to get where they want to go without endless queues of traffic. Many small villages are now easier to reach and no doubt developers will discover them soon.
Overseas Property Online handle sales from €70,000 to in excess of €6 million, from one-bedroom apartments to sumptuous villas. With our expert contacts we take care of the whole purchasing process and will work in conjunction with constructers where our clients wish to build to their own design.
---
The Algarve is easily accessible from most major European cities by air, and the new motorway makes Spain and northern Portugal just a short drive away.
So at a time when property markets in some other European countries are slowing, the Algarve seems to be very much on the up. Prices have risen and are set to continue rising, meaning that investment opportunities are good. The Algarve is an exceptionally pleasant place to live and certainly lures back scores of holidaymakers, year after year.
Address: Faro Airport, Apartado 2054-EC, Aeroporto de Faro, 8001-701, Portugal
Location: The airport is located 7km (4.5 miles) from Faro
Airport code: FAO
Telephone: (0)289 800 800
Fax: (0)289 818 802
E-mail: faro.airport@ana-aeroportos.pt
Website: http://www.ana-aeroportos.pt/
For more information on Algarve Property and to arrange your viewing visit:
---
---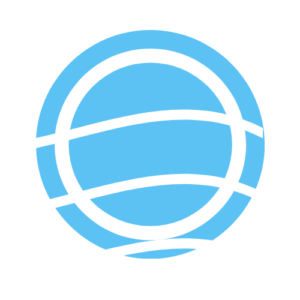 ---
---