PORTUGAL, ALGARVE
TAVIRA PROPERTY
Tavira is a beautiful fishing town with 18th Century buildings and 37 churches and its origin dates back to around 2.000 BC. During the occupation of the Algarve by the Moors this town was considered of great importance due to its fishing industry. Dom Paio Peres Correia took it from the Moors in anger in 1242 after seven of his principal Knights were killed during a period of truce.
A Roman bridge links the two parts of the town across the River Gilão. The church of Santa Maria do Castelo is built on the site of a Moorish Mosque and in it are the tombs of Dom Paio Peres Correia and his seven Knights. The fishing industry was based on tuna fish.
Tavira has a population is in the region of 20,000 inhabitants with rural and undeveloped land. This is now changing due to the demands of the tourist industry and opening of golf courses.
The beach lies past the salt pans and is reached by a ferryboat that takes the visitor to the sandy-bar island known as Ilha de Tavira.
Buses pull up at the new terminal by the river, a two-minute walk from the central square, the Praça da República; the train station is 1km from the centre of town, straight up the Rua da Liberdade.
Boats cross from Quatro Águas to the eastern end of the Ilha de Tavira , which stretches west nearly as far as Fuzeta, some 14km away. The beach is enormous, backed by dunes with small chalet settlement, watersports and bar/restaurants facing the sea.
Tavira has some of the best areas for scuba diving in Portugal, dive school: Pedras Del Rei (tel 281 793 495).
Tavira is near to the villages of Cabanas and Pedras del Rey which cater for tourists.
In the small village of Luz de Tavira there is one of the finest examples of Manueline craftsmanship around the southern door of the Parish Church.
Santa Luzia gets its name from a shipwrecked Italian effigy of the Virgin Mary and is an unspoilt village with a fort. Near to the Torre de Aves there are the remains of a Roman villa.
To the east of Tavira and overlooking the sea is the still original traditional village of Cacela-a-Velha used by the Phoenicians and later becoming the possession of the Knights of Santiago in 1240.
---
---
A Fonte, Tel: 281 370 113
Alcatruz, Tel: 289 381 092
Capelo, Tel: 281 381 670
Marisqueira 4 Águas, Tel: 289 325 329
O Forno, Tel: 281 961 344
O Mourão, Tel: 281 381 234
Paris, Tel: 281 324 996
Pedro, Tel: 281 370 425
Portas do Mar, Tel: 281 321 255
For a great choice of rural and waterside holiday homes.
---
For more information on Tavira Property and to arrange your viewing visit:
---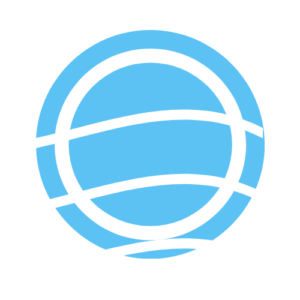 ---
---