PORTUGAL, ALGARVE
VILAMOURA PROPERTY
Vilamoura with its marina and man made beaches is the name given to the area rather than to any actual town and falls under the region of Loulé. About twenty five kilometres from Faro, Vilamoura is one of the oldest established resorts on the coast and it has the smart Marina, filled with boats and ocean going yachts as its centrepiece. Around the marina are shops, restaurants, cafés and bars overlooking the waterfront where you will find cocktail bars and numerous restaurants serving international cuisine.
Vilamoura covers 2.000 hectares of land and is the largest tourist complex in Europe. On the outskirts the land is covered in pine forests whilst others open recovered marshland. The company that owns this complex is extremely environmentally conscious and every effort is being made to protect nature within its continued planned development.
Vilamoura offers nearly every form of sport and entertainment with a long sandy beach and the Atlantic Ocean.
Four different Golf Courses, a large Marina where many opulent yachts are moored, a Lawn Bowling Club, a Tennis Centre, a Sports Club, a Shooting Club, 5 Star and 4 Star Hotels, Tourist Apartments, self-catering Villas, Night Clubs, an International Casino, a Cinema, and an excellent Riding School.
In the centre of Vilamoura there is a preserved Roman Site and Museum of Cerro da Vila. In Roman times this location was important in producing a fish paste known as "garum". The ruins also include the baths in which the mariners used to bath.
---
---
Vilamoura Old
Architect: F. Pennink.
18 holes: 6254 m: Par 73.
First course built at Vilamoura in 1969 and extensively upgraded in 1997. The overwhelming feature of the course is the umbrella pines, which line almost every one of the tight testing fairways, and only one water hazard. Exemplary standards of greenkeeping and comfortable modern Clubhouse.
Vilamoura Pinhal
Architect: F. Pennink.
18 holes: 6353m: Par 72.
Like the "Old" but a little more room between the pines on the generally broader flatter fairways. The course extends over a large area between holiday villas that split the course into three sections. Water only comes into play on the two furthest holes. A very pretty course with another fine Clubhouse.
Vilamoura Millennium
Architect: M. Hawtree.
18 holes: 6157m: Par 72.
Shares Laguna's clubhouse. Some holes are in the traditional Algarvian mode, through the towering pinesand others much more open with water hazzards.
Vilamoura Laguna
Architect: J. Lee & R. Rocquemore.
18 holes: 6111m: Par 72.
Intertwined with the Millennium. Water hazzards on eleven holes!
Quarteira is close by to Vilamoura marina.
---
Don Alfonso
Patios Da Marina
Vilamoura
8152
Tel: +351 289 312 688
Fax: +351 289 388 459
Maharaja
Av. Da Marina-Aparthotel Olympus
Loja 20/30
Vilamoura
8125
Tel: +351 289 388894
Rei dos Mares
Marina Plaza
Loja 18
Vilamoura
8125
Tel: +351 289 315162
For marina waterfront properties and golf villas.
---
For more information on Vilamoura Property and to arrange your viewing visit:
---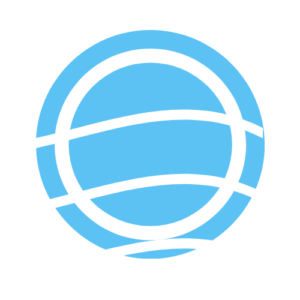 ---
---