SPAIN PROPERTY
MOJACAR, COSTA ALMERIA
---
Costa Almeria, Mojacar
Covering the southeastern corner of Spain (Eastern part Andalucia) is the rugged Costa de Almeria. This coastline is relatively untouched leaving a laid-back, authentic Spanish seaside. Almeria province has long been appreciated by Spaniards from Madrid and the North, is increasing in popularity.With the colossal 10th century Alcazaba fortress dominating. Almeria's old town has the largest fortress built by the Moors in Spain.
This is mainland Europe's warmest and sunniest region, with over 3000 hours of sunshine a year!
Mojacar
Mojacar is an ancient in origin and Arabic in appearance, mojacar spills down the side of a hill in the foothills of the sierra cabrera.
This beautiful Moorish town looks from a distance as if it might have been created from a snowfall of sugar lumps. It has a distinctly fairytale quality with its clusters of ancient whitewashed buildings clinging to the sides of the hilltop. Sandwiched between the mountains of the Sierra Cabrera and the crystal clear waters of the Mediterranean. Mojacar is the largest and most popular tourist centre of this southeastern corner of Spain.
The Arabs named this place "Munsaqar" and defended it against the Christian armies for hundreds of years until King Ferdinand and Queen Isabella reclaimed it in the late 15th century. But the legacy of the Arab invaders remains in the old Moorish fortress and the Mudejar architecture which makes the foreign visitor feel he's arrived on the African continent. Under a law passed in 1987, the Arab architecture here will be preserved for posterity (and the delight of international visitors).
Each summer the locals honour their Arab ancestors with a spectacular Moors and Christians fiesta, complete with extravagant costumes, Arab sabres and mock street battles.
The old town is cobbled streets with magnificent views to the mountains and sea.
Just two kilometres away, down at the seafront, you're in another world of modern day tourism with bustling beaches flanked by pizza joints, burger bars and international bars and restaurants.
Hotels line the beachfront but careful controls have prevented the high rise concrete development which now characterises so many of the Spanish Costas.
One of Mojacar's greatest claims to fame is the hotly disputed assertion that Walt Disney was born here. The story goes that he was the illegitimate son of a beautiful local washerwoman who fled to America to escape the disgrace and to seek her fortune. Unable to provide for him, she gave him up for adoption to Flora and Elias Disney of Chicago.
Residential buildings are restricted to two storeys and hotels can't be built higher than four floors. The result is a lively resort which offers plenty of activities for the foreign holidaymaker whilst retaining its traditional Spanish charm and character.
---
COSTA ALMERIA
PROPERTY SEARCH
---
For more information on Costa Almeria Property and to arrange your viewing visit:
---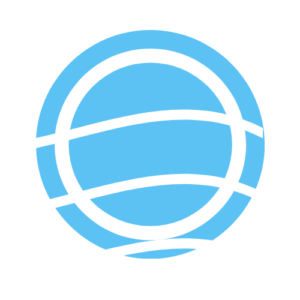 ---
---