SPAIN PROPERTY
CHICLANA DE LA FRONTERA,
COSTA DE LA LUZ
---
Chiclana (population 53,000) is an old Andalucian town with an interesting history and access to some of the best beaches in all of Spain. It is situated about 25 kms south of Cádiz and about 6 kms from the coast. The terrain is gently rolling and partly wooded inland, whilst pine woods and salt marshes characterise the coastline. A long, sandy beach extends from the point of Sancti Petri right down to the Cape of Trafalgar. The town has a full range of shops and services as well as bars, restaurants, markets and bodegas. The town centre has the narrow streets and courtyards typical of this region of Spain.
Sancti Petri has a 2 km beach facing the little island of the same name. Here you will find a fishing port and marina, sailing and windsurfing schools and an abandoned little fishing village.
La Barrosa is one of Chiclana's two beach resorts with 8 kms of fine sand. It is quite low key with a small seafront promenade and one main street which has bars, restaurants and shops. It has the Blue Flag Clean Beaches of Europe Award.
Further along is Novo Sancti Petri, which is a fairly upmarket development of low-rise hotels and holiday accommodation. Novo Sancti Petri has a 36-hole golf course and a riding school.
From Chiclana, it is a short journey to the historic towns of Medina Sidonia and Vejér de la Frontera, and to some beautiful nature parks in the mountains, e.g. Grazalema and Alcornocales.
History
Prehistoric remains have been found in this area, which proves the presence of man since the Paleolithic era. Chiclana has always been historically associated with Cádiz and, as in Cádiz, traces of Phoenician, Carthaginian and Roman civilisations are evident.
Steeped in history and legend, the little island of Sancti Petri has been linked with Hercules. An ancient temple to Hercules once stood on the headland. And according to myth, two of Hercules' 12 works were performed here.
Since the 16th century, Chiclana's economic development has been closely associated with the Bay of Cádiz, which at that time was the centre of trade with the American colonies. The discovery of America was very important for the development of Cádiz and Chiclana. The golden era for the region was the 17th century. A number of monuments and buildings dating from the 16th, 17th and 18th century can still be seen in the town.
You may notice that several towns in this western part of Andalucia have the words "de la Frontera" attached. This is because it was the frontier between the Christian and Moorish areas back in the 15th century, before Isabel and Fernando finally ejected the Moors from the Iberian peninsula in 1472.
As a result of the economic development which began in the 60's and 70's, Chiclana is now a town with 53,000 inhabitants and enjoys increasing prosperity and growth partly based on tourist trade.
Climate
The climate is mild with few temperature extremes, little rain and more than 3000 hours of sunshine.
Cuisine
The local cuisine is based on traditional Andalucian cookery. The most typical dish is the Berza Chiclanera, cooked with chick peas, marrow, sweet potato, green beans, beef, chorizo (spicy sausage) and salt pork.
The Chiclana area, as well as the whole Bay of Cádiz, is famous for its seafood dishes. Fish and shellfish are all caught in the local seas or salt marshes. The king prawn of Chiclana is famous; its size is a little smaller but the taste is exquisite!
Pig-farming is important in the countryside around and pork sausages such as butifarras, longanizas and chicharrones must be tasted to be appreciated.
Pastrymaking and confectionary in Chiclana is a special delicacy, especially the almond tarts from the Convent of Madres Agustinas Recoletas.
Chiclana also has a long wine-making tradition. Although production has decreased in recent years, dry and sweet sherries (finos and moscateles) of high quality are still made in the local bodegas using traditional processes. A visit to one of the wine cellars and a tasting of the different wines of the area would be a very worthwhile and enjoyable experience for the visitor, who will discover that Chiclana, offers not just good weather, sun and sea, but also wines of exceptional quality.
Bodegas - Wine cellars you can visit
Bodegas Barberá, c/Ayala,2, Tel: 956 400257 (by appointment)
Bodegas Miguel Guerra, c/Mendaro, 16, Tel: 956 400501 (by appointment)
Primitivo Collantes S.A., c/Ancha, 51, Tel: 956400150 (by appointment)
Bodegas Velez, c/San Antonio, 2, Tel: 956 400053 (by appointment)
Bodegas El Sanatorio, c/Olivo, 1, Tel: 956 535180 Open 8.00-12.00
Bodegas María Salud, c/ La Plaza, 22, Tel: 956 400355 Open 9.00-2.00 and 6.30 - 8.30
Bodegas San Sebastián, c/Mendaro, 15, Tel: 956 533232 Open 8.30 - 2.30 and 5.30 - 9.30
Bodegas Brisau, c/Sol, 7, Tel: 956 400715 Open 9.30-2.30
Bodegas San Antonio, c/Sor Ángela de la Cruz, 14, Tel: 956 400765 Open 9.00 - 2.00
Bodegas F.J.Ruiz, (El Rincón del Vino), c/Guadiana, 4, Open 9.00-2.00 and 6.00-9.00 Mon- Sat
Restaurants
El Santuario San Antonio, 5 Tel: 956 404264
El Pájaro Mendizábal, 2 Tel: 956 401210
El Campanario Rompeolas s/n, Playa de la Barrosa, PSO. Marítimo Tel: 956 495958
El Corredor Fernando Magallanes Tel: 956 533345
El Jardin Ctra. La Barrosa C.C El Patio Tel: 956 497119-18
Venta Alegría Ctra. La Barrosa, KM. 0,2 Tel: 956 494211
Mayte I Ctra. La Barrosa, KM. 1 Tel: 956 402721
Mayte II Ctra. La Barrosa, KM. 1 Tel: 956 400169
Nueva Alegría Ctra. La Barrosa, KM. 4 Tel: 956 494211
Popeye Ctra. La Barrosa, KM. 4,5 Tel: 956 494424
Los Drogos Playa La Barrosa Tel: 956 494815
La Mina Playa La Barrosa Tel: 956 494488
Novo Golf Cachito Urb. Novo Sancti Petri Tel: 956 495249
El Carretero SOR ÁNGELA DE LA CRUZ, 26 Tel: 956 400757
Noli Ctra De La Barrosa, s/n, Tel: 956 495904
El Bache Paseo Marítimo, Playa De La Barrosa Tel: 956 497520
Sports
Sailing and Windsurfing: there is a large marina at Novo Sancti Petri and also a windsurfing school. The area is ideal for all water sports.
Golf: there is a 36-hole golf course designed by Ballasteros just behind Novo Sancti Petri www.golf-novosancti.es and the 9-hole Club de Golf Campano is located along the road to Algeciras just south of Chiclana.
Horse riding the length and beauty of the beaches make them ideal for a long horse ride. There are private clubs, where you can hire the good horses and the right equipment.
Tennis/Padel the Tennis Club La Barrosa with 12 tennis courts, two padel courts a swimming pool and a tennis school is located in the "Pinar del Atlántico" development. There is another very good club at Heit with 6 clay courts and 2 grass courts. Padel tennis is a form of tennis played on a clay court, smaller than a tennis court surrounded by high walls. It is played with a wooden bat-like racket and a softer ball, which can also be bounced off the walls during the game.
Novo Sancti Petri has 3 football pitches (many European football teams do their winter training here) and several other courts for tennis and squash.
Festivals
Spain is renowned for its fiestas and ferias. Virtually every town and village has its annual celebration and many places have a large feria ground built especially for the ferias. Chiclana is no exception and tapas, processions, bullfighting and flamenco are part of every life in Chiclana. If you are in the area around June 13, Feria is a must! You will see all the old customs, flamenco dresses and caballero hats.. Going from stall to stall, you will hear flamenco singing and dancing and the strange canto-style lament typical of Andalucia. Buy yourself a bottle of chilled fino, sit back, relax and become a part of the scene.
There are several other festivals during the summer linked to various traditions, e.g. June 23 : the burning of satirical figures; July 16: the fisherman's procession between Sancti Petri and La Barrossa.
See the calendar below:
Fiesta Calender
Feb - Mar: Carnival
Mar - Apr: Holy Week
June: Feria and Festival of San Antonio :
Night of 23 de June: San Juan Bonfire Night
16 July: Procession of the Virgen del Carmen Atunera
26 July: Festival of Santa Ana
8 Sep: Festival of Chiclana's Patron Saint, the Virgen de los Remedios
Tourist Route
Chiclana has a tourist route known as The Seven Magical Places of Chiclana which was created to celebrate the 7th Centenary of the town. It visits seven areas of Chiclana, notable for their panoramic views and historical importance.
The Hill of Santa Ana on top is an ancient watchtower from where you can see across the whole Bay of Cádiz. The tower was used to alert the population of Chiclana to the attacks by the Vikings and the Moors.
La Loma de Puerco where the Battle of Chiclana took place on March 15 1811, during the war against Napoleon. Thousands of soldiers from many different European countries died here.
The Temple of Hercules magical at the time of the spring and autumn equinox, because the sun sets just behind the tower.
The Wetlands from here you can see parts of the Nature Park of the Bay of Cádiz comprising the salt marshes, wetlands and estuaries. This area has always been very important for the Chiclaneros for fish and salt.
Miralmar a lookout point on a hill by the road to Conil. The sea, the bay, Chiclana and its surrounding countryside can all be viewed from this point.
El Carrascal looking out landwards towards Medina Sidonia
La Espartosa this is the site of municipal reservoir. The area is a living reminder of what the countryside looked like centuries ago, covered in Mediterranean-type forests - carob trees, olives, cork oaks, dwarf evergreen oaks and holm oaks.
Amenities
Chiclana has a hospital (check Centro Médico Chiclana for facilities) and a range of medical and public services. There is a wide range of shopping facilities ranging from a large supermarket on the outskirts of town to small food shops, fruiterers, bakers, pastry shops. Chiclana has numerous furniture, hardware and household goods shops, important if you need to furnish or refurbish a property.
Language Schools
Escuela Internacional de Idiomas Hercules Urb. Coto de la Campa, s/n Tel: 956 497 358
Escuela Oficial de Idiomas Ctra. La Barrosa, 40 Tel: 956 408 022/533 181
Trinity Language School runs a bilingual Summer school in Chiclana in July and August for children 9-16 years.
Transport
Road A4 Cádiz - Sevilla motorway passes Chiclana.
Train Cádiz - Madrid line. Nearest station : San Fernando (9kms)
Boat nearest port : Cádiz (22 kms). Regular lines to the Canary Islands; Tarifa (80kms) Regular lines to Tangiers
Air There are airports in Jérez (30 mins;)Gibraltar (1.5 hrs); Sevilla (1.5hrs);Malaga (2.5 hrs); Faro (4 hrs)
Public transport connect Chiclana and neighbouring towns.
Tele-Taxis 956 536666/ 956 533939
Car Hire
Autos Lara Urb. Novo Sancti Petri Tel: 956 496048
Autos Rico Alameda del Río, 17 Tel: 956 400570
Rent a car Novo Sancti Petri Urb. La Cerámica, local 1-D Tel: 956 532604
Avis Urb. Novo Sancti Petri Tel: 956 494109
Europcar Urb. Novo Sancti Petri Tel: 956 496208
Gestema n.340 km.,12,600 Campano Tel: 956 53115
---
---
For more information on Costa De la Luz Property and to arrange your viewing visit:
---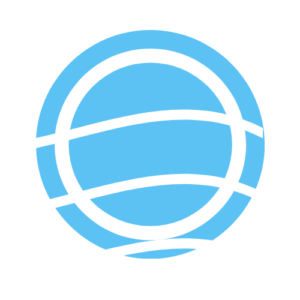 ---
---