SPAIN PROPERTY
FUENGIROLA, COSTA DEL SOL
---
The Costa del Sol is one of the most popular tourist destinations in the world. It has great diversity with something to offer for almost everyone and is becoming increasingly popular choice for Property purchasing as holiday homes or permanent residences. The Costa del Sol is located on the east and west of Malaga in Andalusia. Andalucía is a varied region where an increasing number of people are seeking to buy Spanish Property. The climate is the winters are mild and the summers hot without becoming over bearing. The province also boasts a wide variety of cities, coastal resorts and countryside from the jet set lifestyle of Marbella to Miles of unspoiled and protected countryside peppered with white villages.
---
PROPERTY ON THE COSTA DEL SOL - FUENGIROLA
---
On the coast about midway between Torremolinos, to the east, and Marbella to the west. Malaga 19 miles east, Malaga airport 16 miles. Fuengirola is said to resemble a small Torremolinos, however, it has preserved much more of its original Andalusian village style. The origins of the city date back as far as the Phoenicians who colonized the area. The Romans called the city 'Suel' after a star which can clearly be seen from the castle. It is a bustling little town during the height of the tourist season. The town is full of bars and nightclubs, offering something for most tastes. It still boasts a large fishing fleet and has a pleasant sea road, narrow but generally busy, stretching the whole length of the beach
Inland and to the rear of the town stands the mountain range "Sierra de Mijas".
On Tuesday morning the central streets make way for the hundreds of stall-holders who set up their weekly market, known as the most popular on the coast.
Fuengirola has a sandy beach stretching for 5 km except for a break midway near the marina where water sports can be enjoyed and in total there is some 7km of coast with some beaches having been awarded the 'Blue Flag' by the European Community, signifying their cleanliness and the high standard of services provided
The promenade is lined with open-air cafés and bars, ideal for a morning coffee or afternoon snack.
Fuengirola also boasts a zoo popular with children and a well-equipped water park offering fun for all the family. You can visit the remains of the Moorish Castle of Sohail, which sits on a hill on the western outskirts of town and has become the town's symbol.
There are plenty of restaurants to suit everyone's taste and pocket with nightlife to suit most age groups.
Fuengirola is popular with ex-patriots and enjoys a varied choice of property from apartments to private villas and Spanish holiday homes.
---
---
For more information on Fuengirola Property and to arrange your viewing visit:
---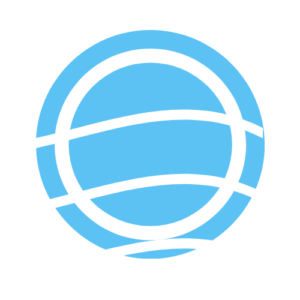 ---
---