SPAIN PROPERTY
MALAGA, COSTA DEL SOL
---
Malaga is a busy city and is the capital city of the Costa del Sol, founded by the Phoenicians as a colony some 3000 years ago and is convenient for the airport. The old and the new meet on Marques de Larios, Plaza de la Constitución, and Calle de Granada, which form the backbone of the shopping area and the thriving nightlife
A city of some 600,000 which competes with its neighbor, Seville, as to which claims to be the capital of the region of Andalusia although neither is officially recognized,.
Malaga boasts many beautiful sights with the famous painter Pablo Picasso being born in the City with his house being a popular tourist attraction (Plaza de la Merced). The old historic quarter still carries the mark of nearly eight hundred years of Moorish rule.
The narrow side streets form a confusing maze of alleys crammed with tapas bars and bodegas - old-fashioned wine shops brimming with casks including the local sweet wine which is similar to Port.
Locals often do not go out until midnight and will continue until morning light, catching some breakfast on their way home.
The summer fair (Malaga Feria) is one of the cities major annual events held every August claiming to be the second-largest fair in Europe celebrating in traditional Andalusian style with processions, music, and dancing. The celebrations start around midday in the main street of Calle Larios, which becomes pedestrianized, and carry on until 6.00 or 7.00 in the evening.
The fair has special temporary bars called Casetas, most putting on shows of Flamenco music or dancing, as well as a large fairground, live music, and night-clubs.
Museo Picasso - Málaga's brand-new museum is understandably popular. To avoid the queues, get there early (before 10am is best).
Siesta time - Don't get caught out. If you are heading to Málaga for a day's shopping don't forget that, aside from the big department stores, everything closes from 2-5pm.
Seville is only a couple of hours from Málaga and it's one of Spain's most vibrant and stunningly beautiful cities. If you don't fancy driving, take an early morning train from Málaga and spend a day taking in the famous cathedral and eating delicious tapas.
---
---
Café Fresco (Las Rampas, Fuengirola. Tel. 679 311 223). An English-run restaurant serving healthy salads, home-made soups, veggie-filled wraps, freshly squeezed juices, and cakes. up to €15 (£10.50)
Restaurante Japones Tokyo (Paseo Marítimo 103, Torreblanca del Sol. Tel. 95 266 0768). Suitably Zen surroundings, complete with aquarium, at this Japanese restaurant. Dishes are prepared flamboyantly at your table, including sushi. Highly recommended. up to €30 (£21)
La Zoca (Bulto 61, La Carihuela, Torremolinos. Tel. 95 238 5925). Glass-fronted restaurant with sea views to accompany the excellent seafood on the menu. Attracts carloads of noisy Malagueños on Sundays. up to €50 (£35)
La Belle Epoque (Calle Ortiz de Molinillo 14, Marbella. Tel. 95 236 1999). Located on one of Marbella's prettiest bougainvillea-draped streets, the menu here is nouvelle international featuring dishes like turbot with nutmeg sauce and Hungarian fish soup. Attracts a cool and sophisticated clientele. Exclusive
(Prices quoted are per person)
There are many properties ranging from affordable apartments to villas and larger Spanish holiday homes available in Malaga.
---
---
For more information on Malaga Property and to arrange your viewing visit:
---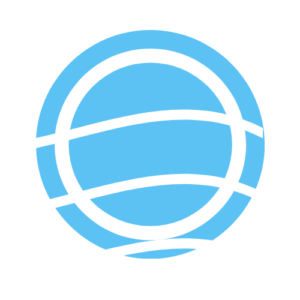 ---
---