SPAIN PROPERTY
CORTES DE LA FRONTERA,
COSTA DEL SOL
---
Although not strictly speaking one of the White Towns, Cortes is a friendly and lively place, surrounded by trees. There are a number of historic old streets and a small bullring in the centre of town. It positively heaves during its annual festival, when village folk party all night and try to avoid the young cows that are stampeded through the streets.
Arcos de la Frontera
Arcos is similar in style and appearance to Ronda, although much less visited and all the better for it. Narrow streets will stress out inexperienced drivers, but at least there is a car park in front of the old church on top of the cliffs. The tower of the church is unfinished - the inhabitants were ambitious beyond their means. It's worth driving out to the surrounding countryside, where from high up on a limestone crag, you can enjoy a spectacular view of the town. Arcos was once a Moorish fortress town, although little trace of its past exists. Some of the best views in Arcos can be had from the Parador de Arcs de la Frontera. Paradors are government-run luxury hotels, and even if you can't afford to stay here, you should go for a drink or a meal on the terrace, which is right on the edge of the cliffs and has a view that goes on for miles.
If you arrive at the wrong time of day, any of these towns will be firmly in the middle of a long siesta and will seem deserted. The sun's reflection off the white walls can be blinding and the heat intense (even in low season), so during this period you too may opt to go for a siesta or even better, a long, leisurely lunch.
There is often a funfair, music, dancing and of course drinking with the party usually carrying on all night and sometimes over several days.
Although almost all of the Pueblos Blancos will have some sort of hotel or tourist accommodation, you are probably better off basing yourself somewhere for a couple of days and exploring a new town every morning and afternoon. If planning ahead, many of the Pueblos Blancos have town festivals during July, and especially August. These dates vary depending on the day of the week and are sometimes fixed to Saint's Days. The Andalucia tourist office should know, but often the information is difficult to get hold of. As this is Andalucia, the festivals often involve running bulls through the streets to the amusement of the locals. In Arcos and Zahara, they use fighting bulls, but in Cortes de la Frontera cows are used. These are not as dangerous as you might think, as when the running is finished they are taken back out to the field by the farmer.
Even if you do not want to see the bull runs, you should still try to catch at least one of the local festivals. The whole town turns out, some people in traditional dress. There is often a funfair, music, dancing and, of course, drinking, with the party usually carrying on all night - and sometimes over several days. Don't say you haven't been warned!
---
---
For more information on Costa Del Sol Property and to arrange your viewing visit:
---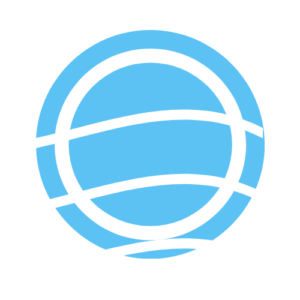 ---
---