SPAIN PROPERTY
EL PUERTO DE SANTA MARIA,
COSTA DE LA LUZ
---
Location and Activities
El Puerto de Santa Maria is a picturesque and lively Spanish town situated on the Costa de la Luz, 20 minutes across the bay from Cadiz. It is located around the mouth of the river Guadalete. There are 22 km. of Atlantic coastline around the town, with 8 beaches of fine golden sand. This coastline is known as Costa de la Luz because of the unusually clear and intense quality of the light.
The town is an important fishing port with a number of historic buildings including the Castle where Christopher Columbus stayed, a palm lined alameda, a maze of narrow bustling streets, a lively central market and a busy shopping and commercial area. The drive into El Puerto can be misleading, as the roads into town are lined with factories and large stores, such as the enormous shopping and leisure complex surrounding a Carrefour hypermarket. This first impression should not deter you. The centre and beaches will more than compensate. Puerto Sherry on Muralla Beach is a delightful place - just sit in a seafront bar and enjoy the view across the bay.
The town's principal activities by now are the production of sherry and tourism. It is a popular resort with Spanish people. Don't come here if you want an English breakfast or a pint of Worthington's - it is a typically Andalucian town . (Population : 75,000)
Climate and Natural Environment
El Puerto enjoys a very pleasant microclimate. The average Summer temperature is around 25 degrees with almost constant sunshine. Spring and Autumn are mild and warm, and even in Winter the daytime temperature rarely falls below 15 C.
El Puerto is surrounded by two natural parks, and is an important area environmentally
Parque Natural Bahía de Cádiz, : this area consists of 200 hectares of pine forest which provide green vegetation and a haven for wildlife; Los Toruños salt marshes, a protected area where a variety of fauna, birds, fish and invertebrates proliferate and the 22 kms. of sandy beaches.
Complejo Endorréico de El Puerto de Santa María : this natural reserve consists of 3 lagoons, Salada, Juncosa and Chica. These are home to rare breeds of waterfowl and other migrating birds including flamingos, storks, teal and lapwing.
Three other natural parks are within accessible distance:
Parque Natural de Donaña on the Guadalquivir delta, an unique ecosystem which supports a wide array of native and migrating birds. The park has 14 pairs of Imperial Eagles and the only lynxes left in Spain live here. It is possible to go on a jeep safari through the park.
Los Alcornocales: a vast mountain area characterized by forests of cork oaks and other natural woodlands.
Sierra de Grazalema: famous for its spectacular limestone cliffs and gorges. The area is rich in bird and animal species. The Pueblos Blancos, the White Villages, are located here and are a popular route with tourists.
History
The town is long established and has a number of buildings dating back to the 16th, 17th and 18th centuries its origins are Phoenician
An important port in Moorish times
Links with Christopher Columbus who lived in the Castle from 1483 to 1486 before setting off for the Americas.
The Summer residence of Felipe V and his court during the 18th century.
Where to Eat
El Puerto is renowned for its good food and wines. The town has several Sherry Bodegas, including Osborne and Terry, which you can visit. As a fishing port, its cuisine centres on a wide variety of fish and shellfish. Specialities from the surrounding countryside include asparagus, figs, melons and snails. Around the harbour, you will find a plethora of tapas bars and restaurants which come to life at lunch time (1330-1630) and after 2100. "Romerijo" is one such restaurant which sells fresh seafood by weight and then cooks and serves your selection.
Restaurants
Bar Jamón Molino Platero s/n 956850513 Traditional Cuisine
Casa Flores Ribera Del Rio, 9 956543512 Traditional Cuisine
Casino Ctra N-IV, KM 649 956871042 Local Products
El Ancla Avda De La Libertad, 5 956541371 Traditional Cuisine
El Faisán Ctra De Fuentebravía, KM 4.1 956480754 Fish and Seafood
El Faro Avda De Fuentebravía, KM 0.5 956870952 Fish, Salads
Guadalete Avda De La Bajamar, 14 956850601 Fish Stews
Hong-Kong Luna, 1 956857204 Chinese Cuisine
La Goleta Ctra De Fuentebravía, KM 0.75 956854232 Mediterranean Cuisine
Los Portales Ribera Del Rio, 13 956 542116 Fish and seafood
Romerijo Ribera Del Marisco s/n 956541254 Shellfish
San José Avda De La Paz 956562962 Fish and Seafood
Vaca Ctra Puerto-Rota, KM6 956480255 Home Cooking
Bodegas - Wine cellars you can visit
Osborne 956869100 Mon - Fri (am) By appointment English tour: 1030; Spanish: 11:30, 12:00
Terry 956857700 Mon - Fri (am) By appointment Visit cellars, horse & carriage museum
501 956855859 Mon - Fri By appointment
Gutierrez Colossía 956852852 Sat, 12:30 Without reservation
Grant 956870406 Mon - Sat By appointment 12:30 - 13:30
Caballero 956851751 By appointment
Culture
The town has a number of museums and historic buildings.
Saint Marcos Castle, built on the site of a mosque, dates back to the 13th century.
Cathedral
Bullring - one of the oldest in Spain, built in 1880
Casa de los Leones
El Puerto Museum
There are regular concerts, art exhibitions and music festivals (particularly Flamenco music).
Fiesta Calender
February Las Fiestas del Carnaval
March/April Semana Santa : Easter week processions
May The Spring Festival : celebrating the "fino" wines of the region
June Corpus Christi : a religious festival with procession
July 16 The "Virgen del Carmen" fishing festival
September International Sailing Week : prestigious sailing competitions in the Gulf of Cádiz
September 8 Festival of the patron saint, "Virgen de los Milagros", during the wine harvest period
Sporting and Leisure Facilities
El Puerto has a historic bull ring, sports centres and swiming pools,
2 golf clubs Vistahermosa (9 hole); Golf el Puerto (9 hole)
Sailing Puerto Sherry: 1000 moorings,
Windsurfing, sailing, canoeing, kitesurfing courses : ACTIBA2000, S.L. Tel 956416891
Scuba Diving School Real Club Nautico: 140 moorings, canoeing, sailing numerous other sporting facilities and leisure centres. In nearby
Riding schools Villa Julia Tel: 956856694 Las Marías Tel: 652129911
Skating & Bowling Playa de la Valdelagrana
Night Life
In addition to the main pastime of frequenting restaurants and bars, the town has a Casino, cinemas, nightclubs and Flamenco bars. I have just discovered a Web Site giving details of the town's nightlife: Puerto de Noche
Amenities
El Puerto has a hospital and a range of medical and public services. The town centre has a bustling market and a range of small shops. A large weekly market takes place on Tuesdays in the Bajamar district. On the outskirts of El Puerto, there is a large Carrefour Hypermarket and shopping centre and numerous stores selling furniture, lighting, electrical goods, sports equipment etc.
The town has a prestigious English school - El Centro Inglés, which was set up 30 years ago as a nursery school by a lady from Swansea, and now has 1200 pupils aged between 3 and 18.
There are also language schools where you can study Spanish: Trinity School, c/ Ave del Paraíso, 6 (tel. 956871926), offers a range of private classes.
Tourist Office: c/ Luna,22 Tel: 956542475 9
Hotels
Duques de Medinaceli Plaza de los Jazmines, 2 Centre Tel: 956 860777
Trip Caballo Blanco Avda. de Madrid, 1 Valdelagrana Tel: 956 562541
Monasterio S. Miguel V. de los Milagros, 27 Centre Tel: 956 540440
Hotel Yacht Club Avda. de la Libertad, s/n Puerto Sherry Tel: 956 872000
Los Jándalos Amparo Osborne, s/n Vistahermosa. Tel: 956 873411
Puertobahía Avda. de la Paz, 38 Valdelagrana Tel: 956 562721
Los Cántaros Curva, 6 Centre Tel: 956 540240
Santa María Avda. de la Bajamar Centre Tel: 956 873211
Del Mar Marina de Guerra, 3 West Tel: 956 875911
Dunas Puerto Cmno. de Enamorados Puntilla Beach Tel: 956 850311
Campomar C. Santos La Guachi, 3 Valdelagrana Tel: 956 560542
Casa del Regidor Dirección: Ribera del Río, 30 Centre Tel: 956 877333
Gazpacho Tórtola, 10 Puntilla Beach Tel: 956 854611
Transport
Road A4 Cádiz - Seville motorway passes El Puerto
Train Cádiz - Seville line stops at El Puerto station. Links to Madrid, Malaga, Córdoba
Boat nearest major port, Cádiz. Regular lines to the Canary Islands; also Tarifa - Tangiers; Algerciras - Tangiers.
Air Jérez Airport, 20 minutes; Gibraltar ( 2hrs); Seville ( 1.5 hrs); Malaga (3 hrs); Faro (3 hrs)
Ferry El Puerto - Cádiz : 40 mins across the bay
Taxis Tel: 956 858584 / 956 872050
There is a good bus service in town and connecting with other towns
Car Hire
Autos Santo Domingo c/ Pagador, 29 Tel: 956853024
Autos Santo Domingo c/ Micaela Aramburu, 8 Tel: 956875001
Bahia Rent A Car c/ Misericordia, Tel: 956541270 / 441803
---
---
For more information on Costa De la Luz Property and to arrange your viewing visit:
---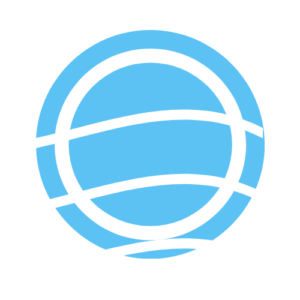 ---
---