FRENCH PROPERTY
LANGUEDOC ROUSSILLION
---
The south west of France enjoys a temperate climate which is warm in the summer and cooler in the winter. If you like skiing the slopes of the Pyrenees are not far away!
Including Languedoc and Roussillon, as well as Cévennes and Gévaudan, the region's name comes from "Langue d'Oc" (Language of Oc) spoken in the South of the Loire River.
---
---
Carcassonne - the fortified city of Carcassonne (restored by Viollet-Le Duc) is a masterpiece of history and architecture - 3 km of ramparts and 52 towers.
Saint-Nazaire basilica (the most beautiful stained glasses of the south), the fine Arts museum, its mansions of the 17th and the 18th centuries and its castle, archetype of the Middle Age military construction (12th century).
Castelnaudary, but also Narbonne, Lézignan-Corbières, Limoux (Blanquette), Port-la-Nouvelle (shellfish culture on the pools of Gruisan and of Sigean).
The Abbeys of Fontfroide (Cistercian -XIIth century), Saint-Papoul, Saint-Hilaire. The Cathar castles of Quéribus, Peyrepertuse, Arques, Puylaurens, Puivert, Montségur.
Great coastal plain of Narbonne, the Limousis grottos.
---
---
Nîmes - is well known with the Magne Tower and the Square House. The Fontaine garden (18th century) is an excellent promenade. Aigues Mortes, Beaucaire and its castle, Le Vigan, Roquemaure, Anduze (pottery), Uzès (the Dukes Palace and its Bermonde tower of the 11th century)
The bridge over the Gard river at Rémoulins, the fluvial harbour of Ardoise, the spa of Fumades, and the national park of Cévennes.
---
---
Montpellier - possesses the oldest university of medecine (1021). Also discover the Fabre (works of Houdon and many painting collections) and Atger (collection of drawing) museums. The Plants garden (1st of Europe) and the Peyrou promenade (with the water tower) near the Triumph Ark (erected en 1691 for king Louis XIV glory) ;
Agde (Saint-Etienne cathedrale of the 12th century), Béziers, Le Grau-du-Roi, small fishing harbour , Frontignan.
The national park of Haut-Languedoc, the spas (Balaruc-les-Bains, Lamalou-les-Bains), the abbey of Saint-Félix-de-Montceau and the churches of Florensac (12th century) and Loupian (12th century), the castles of Montlaur and Mirepoix (the later dates from 1400).
There are many older style properties for sale in this region at very affordable prices! If you fancy a renovation project, Languedoc will offer many opportunities.
---
---
Carcassonne Airport - If you're flying to the Aude region. Staff are on hand to help from 8.00 to 19.45, Monday to Friday, and from 8.00 to 18.30 at weekends.
Tel: 33 (0)4 68 71 96 46
Fax: 33 (0)4 68 71 96 48
Nîmes-Arles-Camargue Airport - This 1000m2 modern airport has superb facilities and is your gateway for air travel to the Gard region.
Tel: 33 (0)4 66 70 49 49
Fax: 33 (0)4 66 70 49 46
E-mail; Website
Béziers Airport - Close to the Mediterranean, within 30 minutes of the lower foothills of the Massif Central and set among world-famous vineyards, Béziers-Agde-Vias airport is your gateway to the best that the region has to offer.
Tel: 33 (0)4 67 90 99 10
Fax: 33 (0)4 67 90 99 00
---
---
For more information on Languedoc Property and to arrange your viewing visit:
---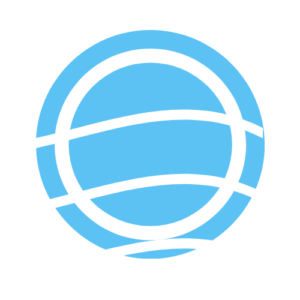 ---
---