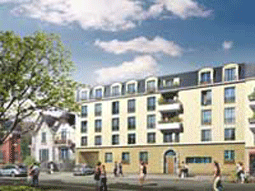 ---
€27,883.00 / Beds: 1 / Type: Leaseback Studio / Coast: FRANCE Limousin,Limoges
---
Limousin is a region of lakes, rivers, chestnut forests, and wide open space. Limoges, the ancient capital of Limousin in west-central France, is world famous for its exquisite porcelain and enamel works. Enamel production is a medieval industry revived in the 19th century and still going strong today. In fact, Limoges is the economic capital of western France. Occupying the Vienne's right bank, the town has historically consisted of two parts: the City, with its narrow streets and old houses on the lower slope; and the town proper, at the summit.
Limoges is a good base for discovering some of the delightful Limousin countryside with its lakes, springs, rivers and medieval towns such as Solignac.
Location:
By train:
Paris- Limoge:1h30 min
Direct flight: London, Limoges
London, Liverpool
Toulouse: 193 miles
Perigeux: 58 miles
The development:
Situated only a few minutes walk to the historic centre of Limoges, the residence is composed of 111 apartments spread over 4 floors.
The architecture of the residence will be built to a high standard and with an elegant facade, a slate roof and large windows.
Price range:
Studio apartment: from €40,730 excluded
One bedroom apartment: from €94,460 VAT excluded
Services:
Reception area, Cleaning service, Cafeteria/salon, Internet access in the apartments, Laundry, Car park
Yield: up 5.6 % - investment only, no personal use
Lease length: 9 years
Completion: Third quarter 2006
Leaseback properties in Limoges - 5.6% Return
---
REF: Franceleasebackweek3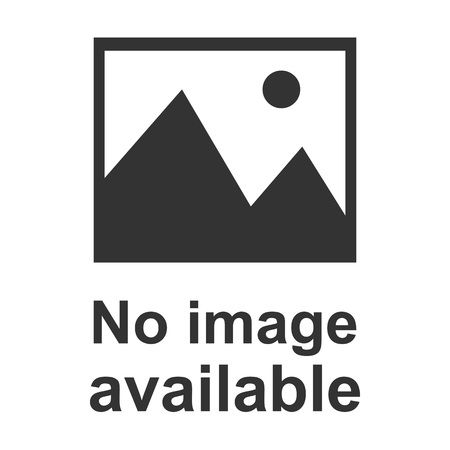 ---
---
$439,910.00 / Beds: 7 / Type: Castle / Coast: South America, Brazil
---
This beautifully designed Swisscastle in the northeast of Brazil magicaly at the first attempt. It is in an extraordinary romantic rustical type built that it works at first sight as antistress and much satisfaction. All our visitors and guests are impress this extrem comfort of which this sight cause. Outside and inside you experience this atmosphere at every step and turn which appear with 4 beautiful suites with baths, much life and lounge offers this Castle much more than being described can. The owner a Swiss architekt has 5 years necessarily around this paradies to create which aditionally with a beautiful tropical vegetation was planted. In this tropical environment before the veranda is the swimmingpool (120m2 or 8x15m2)inspirated with many Hibiscus. 14 Horseboxes, 4 employee houses, own water supply, good energy infrastructure, adjacent river etc.. Likewise ideally for hotel or motel with land reserves of totally 100000m2 for at least 50 to 100 apartments. Large ceramics alumina depot of approx. 50000ton. To the local ceramics industry to be sold can. Possession impact to the BR101 (most important federal main street of Brazil)and sews beautiful beaches. 55 miles from Recife/Pernambuco, metropolis of the Brazilien northeast.
---
---
The Leaseback System is a scheme unique to France which enables you to afford your dream home and to cover a lot or all of the mortgage repayments. You will receive a guaranteed rental income, averaging between 3 to 6%, from a large holiday company, who will rent out your property for 9 years, sometimes more. At the end of the agreed period, you get your property back, good as new, having received 9 years of rent, and with 9 years capital appreciation. The other main advantage of this scheme is that when you originally buy your property, you don't have to pay VAT, which represents a 19.6% saving!
Leaseback Property Search - Leaseback Apartments | Leaseback Ski Chalets | Leaseback Cottages |  Leaseback Studios
The French government was originally worried about the lack of house buying and tourism in certain areas of France and introduced the leaseback scheme to rectify the situation. This is why a lot of leaseback developments were in the less popular areas of France for tourism, like Normandy and Paris, but the scheme has spread and is now available on the Riviera, although developments do sell out extremely quickly, due to the good value they represent for the long term investor.
Each apartment or villa bought in this way gives the buyers certain weeks of the year when they can use it themselves for no cost. Each development has its own idea of high and low season and you must get agreement on this at the start. Also you must make sure you are going to get vacant possession of your property at the end of the 9 year period.
As the owner of the property, you are entitled to sell it at any time during the leaseback period but because you would be selling with the residue of the lease term, this would be reflected in the selling price. Also a proportion of the VAT discount you received when you purchased the property would have to be refunded ( 1/20th for every year before 20 years have expired).
While all the utility bills are the responsibility of the management company, the "taxe foncière" is still your responsibility as the owner. The upkeep and general maintenance of your apartment is the responsibility of the management company too and they have to return your property at the end of the 9 years in perfect order. In summary the leaseback scheme is an excellent long term investment with very little risk and while it is not as flexible as renting the other two ways, it does make sound financial sense.
---
---
Riviera Airports:
Nice International, 04 93 21 30 30
Toulon-Hyères, 04 94 00 83 83
Cannes-Mandelieu, 04 93 90 40 40
---
---
For more information on Leaseback, Pyrenees & Languedoc Property and to arrange your viewing visit:
---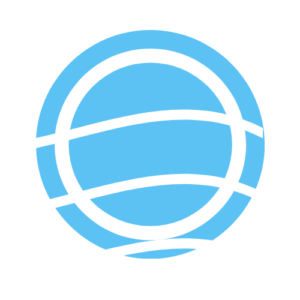 ---
---