---
The Rhône-Alpes region stretches from the warm southern plains of central France to the granite peaks of the Alps in the east. The area has everything you could ever want - great rivers, countryside, lakes, mountains (mountain boarding in the summer), skiing/snow boarding extreme sports and fine food and wines.
Lyon is the main city of Rhone.
Northwest of the region is the Ain department with capital town of Bourg-en-Bresse (original 15th to 18th century architecture) and is dominated by the Notre Dame Monastery with 16th century Bell Tower.
Annecy on the shores of the lake of the same name is a beautiful town of canals and sunny boulevards.
La Dombes to the south of Ain is an area of lakes and woodland and Perouges has cobbled streets and medieval architecture.
East region is Haute Savoie bordering Lake Geneva to the north and rising into the Alps to the east.
Lake Geneva, Thonon-les-Baines is the largest French town along its shores and is a quiet place. Nearby Évian-les-Bains is much more exclusive.
South of the Haute Savoie is Mont Blanc on the Swiss Border.
Chamonix, home of the first Winter Olympics in 1924, lies at the centre of a huge skiing region.
In the north west of Isère are the Chartreuse Mountains, incredibly beautiful with large and small monasteries everywhere.
Grenoble in the Isère department is an old town and the birthplace of the French philosopher, Jacques Rousseau.
To the west of Grenoble lies the Dauphiné region of Isère. High hills and lush valleys, peppered with grand castles.
Paladru on the shores of a lake of the same name is rich in archaeological history with traces to the pre-history and geology of the area back to Neolithic times.
Drôme to the south of the Rhône-Alpes region is a warm area due to the southern location. The capital, Valence is a cosmopolitan city with plenty going on.
Montélimar is on the boundary between the Drôme and Ardèche departments, a special city for confectionery and nougat.
East of Rhône-Alpes is the Loire Department and its capital town, St. Étienne.
---
---
Lyon-Saint Exupery Airport
BP 113
69125 Lyon
Phone: 33 4 72 22 72 21
Fax: 33 4 72 22 74 71
Saint-Etienne Airport - 42160 Andrézieux-Bouthéon
Tel: +33 4 77 55 71 71 - Fax: +33 4 77 55 71 79
---
---
For more information on Rhone Property and to arrange your viewing visit:
---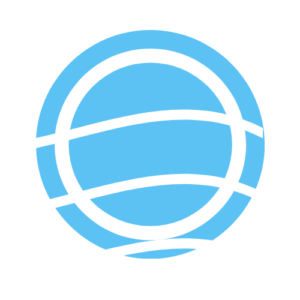 ---
---