---
From Mont Saint-Michel to the modern Le Treport, the Normandy coast is an amazing variety of landscapes.
The sea and the beaches is a significant reason why people by holiday homes in Normandy, the rock formations created by the ocean and long golden sands that disappear and reappear with the tide of a coastline totalling over 600 km.
The Norman countryside, is full of wooded beech and pine forests and little villages with focal point streams.
There are also many buildings of interest like abbeys, cathedrals, fortresses and chateaux which reflect the Norman architecture of its time.
St Hilaire du Harcouët boasts Normandy's biggest weekly agricultural market.
St Martin de Landelles is a useful shopping town with a supermarket, boulangerie, charcuterie, post office and bar tabac with the Parc de Loisirs (leisure park) housing over 30 attractions for families which include Water Splash, Mystery Train, Go Karting etc.
The Sélune Lake and surrounding waters are good for fishing.
St Michel the town and abbey on its own island is a very popular destination for visitors with the surrounding beaches for picnics.
Towards Brittany you will find the seaside town of Cancale which is great for buying fresh seafood.
St Malo is the impressive walled city and really worthy of a visit.
---
---
QUIMPER
Quimper Cornouaille Airport
Kermaduit
29700 Pluguffan - F
Phone : +33 2 98 94 30 30
Fax : +33 2 98 94 30 14
SAINT-BRIEUC
Saint Brieuc Armor Airport
22000 Trémuson - F
DINARD - SAINT-MLO
Dinard - Saint-Malo Airport
L'Aérodrome
35730 Pleurtuit - F
Phone : +33 2 99 46 18 46
Fax : +33 2 99 88 17 85
RENNES
Rennes Saint Jacques Airport
Avenue Joseph Le Brix
35136 St-Jacques-de-la-Lande - F
Phone : +33 2 99 29 60 00
Fax : +33 2 99 29 60 29
LORIENT
Lann-Bihouë Airport
56270 Plœmeur - F
Phone : +33 2 97 87 21 50
Fax : +33 2 97 86 03 60
NANTES
Nantes Atlantique Airport
44346 Bouguenais Cedex - F
Phone : +33 2 40 84 80 00
Fax : +33 2 40 84 82 11
---
---
For more information on Normandy Property and to arrange your viewing visit:
---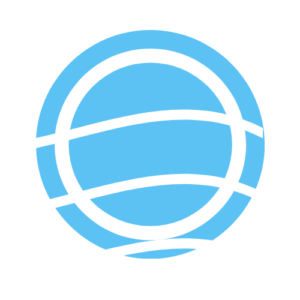 ---
---