---
Paris, districts (arrondissements) are simply numbered from 1 to 20. The first district is right in the middle of the city and the others are arranged around it in a clockwise spiral. This guide will highlight the main sites in each district so that you can make the most of your property finding trip to Paris.

1st: famous for the Louvre, one of the world's finest museums. Place Vendôme is home to Paris' jewellers (Van Cleef & Arpels, Boucheron.) and whilst haute couture creators such as Yves St-Laurent or Christian Dior can be found on rue Saint-Honoré. Real Estate here is at a premium.
2nd: West from Rue de Richelieu is the "theatre district": a good dozen can be found in this part of town. The 2nd district is also a great place to sample typical Parisian atmosphere. Property in this district can be very ornate and date back many hundreds of years.
3rd: The Marais boasts the most beautiful private property dating from the middle Ages, such as the Hotel de Rohan or de Sal in Rue de Sévigné.
4th: Opposite l'Hôtel de Ville (meaning town hall), are the two islands of Paris, l'Ile de la Cité and l'Ile St-Louis: don't miss Notre-Dame and Place Dauphine on the former, and a walk in the main street of the latter. Place des Vosges is one of Paris's most famous plazas.
5th: Known together with the 6th district as Quartier Latin (the Latin quarter), this is the student district, real estate here is alot cheaper though some property is not of such high quality.
6th: The Rues de Buci, de Seine, Dauphine and Mazarine, and the area between Boulevard St-Germain and the Seine provide perfect examples of Parisian charm.
7th: "the ministries district". Hosts some of Paris most famous monuments: the Invalides, the Eiffel Tower, the Champ de Mars and L'Ecole Militaire.
8th: The Champs-Elysées, the most popular avenue in the world, which starts from the Etoile Plaza and ends on the Place de la Concorde.
9th: The Opéra is the monument to visit in this district. Also the Musée Grévin (Paris's equivalent for Tussauds in London), a walk in New Athens, around the metro station St-Georges.
10th: Along the Canal St-Martin is the Quai de Valmy and Jemmapes.
11th: This district has some of the finest Parisian nightspots: Rue Oberkampf and the Rues de la Roquette and de Lappe.
12th: Paris's Marina, spreading from the River Seine to the Place de la Bastille and the Opera theatre. The Bois de Vincennes, a large park with a lake is also situated here.
13th: The eastern part of this district is often called "Chinatown". In the western part you will find Europe's biggest cinema screen.
14th: Rue d'Alésia renowned for clothes shopping.
15th: By the river and home to the beautiful Citroen gardens (parc André Citroen), after the car manufacturer who had his first factory there.
16th: The Trocadero offers a nice view of the city as well as two museums (Marine Museum and Museum of Mankind). Avenue Foch is to be seen, as is the Parc des Princes (Paris Stadium).
17th: Exclusive district. Place de Clichy metro station for easy access to all of Paris.
18th: The most interesting spot in this district is without doubt the Sacré-Coeur basilica and the surrounding streets.
19th: The Cité des Sciences et de l'Industrie in La Villette was founded to be sciences showcase in Paris, with great success, thanks largely to La Géode, a totally spherical cinema.
20th: The Père Lachaise cemetery has become one of Paris's most visited places, famous as Jim Morrisons grave is here.
Owning an apartment in Paris can be a truly magnificent and culturally rewarding experience.
---
---
Don't miss Marlene Dietrich: Création d'un Mythe , a temporary exposition at the Musée Galliera, exploring the life and legend of the mysterious international star through her personal wardrobe and photographs. Tel. +33 (0) 1 56 52 86 00.
---
---
Trust the Parisians to come up with a chic way to catch a quick meal on a budget: Bert's (4 Ave du Pres. Wilson, 8th and 6 rue de Ponthieu, 8th) serves up breakfast, afternoon tea and healthy sandwiches, soups and salads to go or to enjoy in their lavender and dark wood dining room. For a delicious English brunch try the Rose Bakery (46 rue des Martyrs, 9th) for warm scones, porridge, pancakes and a large selection of teas and fresh juices. Dine at the very heart of Paris at Flora Danica (Champs-Elysées), a restaurant serving Scandinavian food with a French twist to a steady tide of diners. Sit out on the sheltered terrace area to eat and the relaxed atmosphere will make it hard to believe that you're on one of the nation's busiest thoroughfares. Just behind the Pompidou Centre, the tiny Potager du Marais (22 rue Rambuteau, 3rd) specialises in organic vegetarian and fish dishes, such as wild salmon and vegetarian lasagne for about € 15 per head. Not far away is an exotic and cosy Moroccan tea room and kilim gallery, La Medina (70 rue Quaincampoix, 3rd), perfect for an afternoon mint tea and a puff on the chicha. For a romantic dinner, reserve a "box" near the bar at Sir Winston?s (5 rue Presbourg, 16th), a former English pub restyled with an Indian touch, open from 9-4am.
---
THERE IS ALWAYS PLENTY TO ENJOY
---
After the break in August, Paris is back in full form for the "Rentré", with the city's clubs promoting their latest soirées. The best places to pick up flyers and free passes are the street- wear and vintage clothing stores Le Shop (3 rue d' Argout, 2nd) and Kiliwatch (64, rue Tiquetonne, 2nd). With a retro futuristic new look by designer Ora Ito, the Cabaret club (2 Place du Palais-Royal, 1st) is now just "the Cab', dahling" and still the place to be seen during this month's Fashion Week (September 5-8). Take advantage of the mild September nights to enjoy the popular Respect house music soirées on the Bateau Concorde-Atlantique (moored on the Seine across from 25 quai Anatole France, 7th) every Wednesday from 6pm until 5am (free entry until midnight). Or try out your Latin moves on the Square Tino Rossi (quai St- Bernard, 5th), where a free, open-air tango and salsa dance party takes place every Tuesday, Thursday, Friday and Sunday from 9pm until 2am. Wine lovers should visit the Musée du Vin (rue des Eaux,16th), set in the 15th-century stone cellars used by the Friars of the Minimes Monastery up until the French Revolution. You can get a combined ticket for the Musée du Vin and a Seine sightseeing cruise with the Vedettes de Paris (port de Suffren, 7th) for just € 10.
---
---
Paris Orly Airport
Train: Two RER lines go to Paris from Orly airport.
Line B takes 30 minutes to reach Châtelet and runs every 4-8 minutes from Mon-Sat (6am-10.30pm) and Sun (7am-11pm). It costs € 8.75. Line C takes 35 minutes to reach Gare d'Austerlitz, Mon-Sun (6am-11pm) and costs €5.50.
Bus: Orlybus runs between Orly and Paris every 12 mins from 5.45am-11.30pm. Tickets €7.50.
Taxi: Journey time is usually under 30 minutes. Fares to central Paris cost around €25.
Road: Follow the A6 Motorway to Paris, joining it either at the Porte d'Orléans (A6a) or the Porte d'Italie (A6b). Or take National Road 7 to Paris from the Porte d'Italie. Journey time is around 30 minutes.
Roissy-Charles-De-Gaule Airport
Train: The frequent RER trains (line B) leaves for
Paris every 15 minutes, (5.24am-11.58pm daily). The journey costs € 7.70.

Coach: The Roissy bus (€ 8) runs to central Paris between (5.45am -11pm) departing approx. every 15 minutes.
Taxi: The journey takes 30-60 minutes and costs around € 35 plus an extra € 1 per item of luggage.
Road: CDG airport is located 30km north-east of Paris. Ideally located for joining the A1 motorway to Paris, or go via Porte de Bagnolet by branching off to Paris Est.
---
---
For more information on Paris Property and to arrange your viewing visit:
---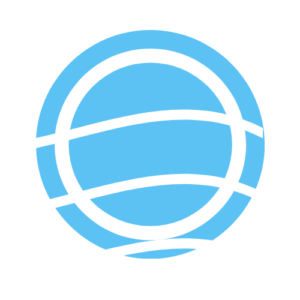 ---
---