FRENCH PROPERTY
TOULOUSE - THE PYRENNES
---
---
The south west of France enjoys a temperate climate which is warm in the summer and cooler in the winter. Toulouse is in southwest France, in the region of Haute-Garonne (Midi-Pyrénées) and is France's fourth biggest city.
POPULATION - Just under 400,000 in the city centre and 800,000 in the urban area.
PROPERTY CHOICE - for an exclusive look at the areas property use our search engine here
TALLEST BUILDING - Basilica St Sernin's five decked, octagonal bell tower is 65 metres high.
---
Toulouse is will linked by air, railway and road networks to other French and European cities, with daily flights to Paris (about 1 hour) and others between Toulouse and Lyon, Nice, Bordeaux, Marseille, Brussels, Geneva, London, Munich, Amsterdam, Madrid, Lisbon and Milan. A public bus, which departs every 20 minutes, is available between the airport and the city centre. Toulouse is home to Aérospatiale, the driving force behind Concorde, Airbus and the Ariane space rocket.
Toulouse is formed around a bend in the wide River Garonne with a beautiful historic centre and one of the most vibrant and metropolitan provincial cities in France of inner nineteenth-century boulevards - Strasbourg, Carnot, Jules-Guesde.
The national Space Centre, the European shuttle programme, the leading aeronautical schools, with 110,000 students make it second only to Paris as a university centre.
Toulouse has one of Europe's top photographic galleries, Galerie Municipale du Château-d'Eau installed in the lighthouse-shaped tower of an old pumping and filtration station beside the river. The exhibitions change regularly.
Toulouse is resolutely a 21st-century city, leading Europe in space and aircraft technology. But there is more to Toulouse than a population of engineers and scientists. The city also has the second biggest student population outside of Paris and a buzzing night-life to match. Also, ask the average Toulousain why they love living in Toulouse and, apart from the rugby, they are likely to talk about a good bottle of Fronton wine. A dynamic, forward-looking city yes, but with its feet firmly planted in tradition and the good things in life.
The outer city is formed by the Canal du Midi, which here joins the Garonne on its way from the Mediterranean to the Atlantic.
Old Toulouse is effectively quartered by two nineteenth-century streets: the long shopping street, rue d'Alsace-Lorraine/rue du Languedoc , which runs north-south; and rue de Metz , which runs east-west onto the Pont-Neuf and across the Garonne which can be easily walked.
Walk through the Capitole building to the plaque marking the place where the luckless Duke of Montmorency was beheaded in 1632 for challenging Cardinal Richelieu and King Louis XIII. The spot is overlooked by a statue of Henri IV. The Capitole's stately public reception rooms are full of paintings and statues, and there's a bust of local Socialist hero Jean Jaurès.
Three excellent museums, Georges-Labit museum for instance, which houses a good collection of Egyptian and Oriental art and the churches of St-Sernin and Les Jacobins and in the magnificent Renaissance town houses - hôtels particuliers.
Place du Capitole is the centre of the city's social scene with many cafés and a huge market on Wednesdays. From place du Capitole there are many medieval streets and further squares, place Wilson, place St-Georges, place de la Trinité and place St-étienne.
The banks of the Garonne have the gardens of the Grand-Rond and Jardin des Plantes (southeast of the city).
Jardins de L'Opéra (Grand Hôtel de l'Opéra) is elegant, colourful and hushed and master-chef Dominique Toulousy creates divine meals.
More relaxed and affordable but still good is 7 Place Saint- Sernin, opposite the Basilica, serving southwest favourites arranged on your plate like a picture.
You have to try cassoulet, the city's dish, a hearty mix of haricot beans, goose or duck, Toulouse sausages and other things. An excellent version is served at Le Colombier (14 rue Bayard).
---
---
The traditional place to kick off the evening is the small, old- fashioned Père Louis (45 rue des Tourneurs), with barrels against the wall and customers spilling onto the street. The bar specialises in Quinquina, an aperitif based on wine and quinine.
La Maison (9 Rue Gabriel Péri), which translates as 'the house' is indeed a home-from-home. Comfortable and relaxed.

Le Maximo (3 Rue Gabriel Péri) is a young, hip music bar and restaurant, the place to be seen. Loud and packed.
Puerto Habana (12 Port St Etienne) is great fun. A popular, lively, salsa venue. Gets going around 1am.
Shanghai Club (12 Rue Pomme) is the oldest club in the city. There are three rooms - one for disco/pop tunes, one for a house and techno crowd and the third is for gay guys and their mates. So really something for everyone... just don't get too tipsy and wander into the wrong room!
---
---
Toulouse Blagnac Airport
31703 Blagnac
France,
Tel: (0033) 5 61 31 38 38.
The airport is located 5mls/8kms north-west of Toulouse.
---
---
For more information on Toulouse, Pyrenees & Languedoc Property and to arrange your viewing visit:
---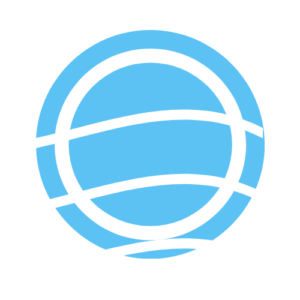 ---
---