SPAIN PROPERTY
ALICANTE, COSTA BLANCA
---
The magnificent city of Alicante with its international airport, railway station, and motorway access is perfectly placed for the visitor traveling to the Northern Costa Blanca resorts of Denia, Javea, Benidorm or mainly southern residential areas surrounding Torrevieja.
The Spanish motorway network connects France, Germany, Italy, Portugal and the rest of Europe together.
The modern high speed train service from Alicante can also take you to all these destinations.
Alicante, is the most southern province of the three which make up the community of Valencia. It has a mediterranean climate and has a landscape of palm trees, vineyards, fruit orchards, vegetables and pine forests.
The city has a long and interesting history and in modern times has become one of the most active ports in the Mediterranean, exporting to America and Europe.
The main feature of the city is the Citadel of Santa Bárbara and Benacantil Hill. Buildings of note include the town hall, which dates from 1701, the church of Santa Maria(14th Century) and the church of San Nicholás de Bari (18th Century).
Alicante today is one of the richest provinces in Spain. This is mainly due to the increase in tourism it has witnessed in recent times. The mild climate, with cool winters and hot summers and the extraordinary quality of light have meant a great many people have visited this province and many have stayed.
There are 4 main beaches in Alicante, all sandy and they are amongst the cleanest on the Mediterranean.
Things to do & see
Within easy reach of Alicante City is the private airfield of Muchamiel, where Cloudbase from Redhill in Surrey bases its ultralight flying school . Ultralight trial flights in the famous Pretty Flight light aircraft are available by appointment, as are scenic flights along the coast in four-seater Cessna 172s from €70 - €100. Each flight lasts approximately one hour. For information and reservations call flight organiser Keith Preston. Tel. +34 965 61 23 92
Food & Drink
In the quaint southern Costa Blanca fishing port of Santa Pola is Gelateria Miami (Calle de Muelle), serving delicious ice creams, waffles and freshly prepared crêpes with every topping under the sun. For a more fishy flavour, head to El Clavo (Bastarreche 15, Jávea, closed Wednesdays), an authentic fisherman?s bar that serves tapas and fresh fish straight from the bay. El Tapeo Andaluz (Calle Ibiza 42, Benidorm) is an economically priced Spanish restaurant that serves an excellent menu del día for around € 6 and offers many traditional dishes of meat, game and seafood. You could expect to find Noel Coward at the fashionable El Galeón (Paseo de Estrellas, Playa Albir) lounging amid the dwarf palms on its enclosed patio. Excellent international cuisine and beautiful views of Albir beach just a few metres across the chic promenade complete the experience.
Nightlife
Moli Blanc (Calle del Cabo de la Nao, Jávea) "The White Windmill Disco" packs hundreds of revelers onto its huge dance floor every night, complete with open-air bar and a swimming pool. Nightlife in Alicante City is divided between the Old Quarter around San Nicolas Cathedral and the smaller clubs and bars of the teeming port area, but many of the bigger discotheques are found in nearby San Juan.
Benidorm is Spain's most popular tourist resort, and lives up to its reputation by offering non-stop 24-hour entertainment. Cruise Levante Beach by day and drop into Penelope's or Hollywood for a long, cool beer and background rock music. At night, take a cab to the official disco area (with super venues Ku , Pacha and Scream ) north of the town, or cruise down to Calles Palma and Mallorca just off the central Avenida Mediterráneo.
Sinatra's (Calle Mallorca) is a fashionable starting point for the long frenetic night ahead. Shopping on the Costa is a bargain-packed experience, with prices often 30 percent lower than in the UK. Good examples are the Zara and Mango hyper- boutiques for both men and women at La Marina Shopping Mall (Finestrat Commercial Centre on the N-332) where you'll also find Carrefour . Try the huge wine department where you can pick up two bottles of top quality vintage Spanish wine for the price of a glass of plonk in a UK wine bar. Those with budget in mind should avoid the pricier shoe boutiques and opt for the high streets, where a pair of leather shoes fine enough to grace London's Bond Street will cost no more than € 35. Vero Moda on Albir's fashionable Avenida del Albir is a smart boutique that offers a range of sizes for women with flair.
EL ALTET AIRPORT
Alicante's El Altet Airport lies 12 kilometres to the west of the city, linked by the N-332 coastal highway and the A-7 motorway.
Taxis and city shuttle buses : Available for transport to the city centre, where regular bus and train services connect with all Costa Blanca coastal towns.
---
---
For more information on Costa BLANCA Property and to arrange your viewing visit:
---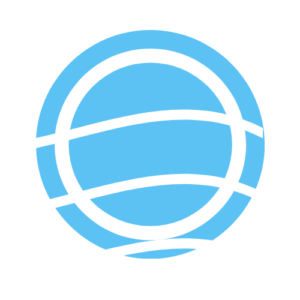 ---
---